US Policy on Myanmar and Taiwan: Shifting Strategies to Counter China's Influence
Washington needs to recognize that the situation in both places is part of a single, interconnected struggle to contain Chinese influence.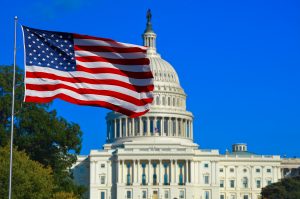 As China increases its support across all the elements of national power – diplomatic, informational, military, and economic – for the military junta that seized power in Myanmar in February 2021, the United States must take a proactive approach to counter its growing influence in Southeast Asia and the Indo-Pacific region. I argue here for a broadening of the U.S. policy on Myanmar to include U.S. national security interests and strategic competition dimensions in addition to human rights and democracy. Myanmar is an essential component in the integrated deterrence against China in the Indo-Pacific.
The U.S. has a long history of advocating for democracy and human rights around the world, including in Myanmar. It has supported pro-democracy movements and imposed economic sanctions on past military juntas, but recent events have shown that these measures have not been sufficient to prevent the military from seizing power and cracking down on pro-democracy activists.
In the 2000s, I co-managed the lobbying grants that the Open Society Foundations made to Washington-based Myanmar advocacy organizations, responsible for passing the Burmese Freedom and Democracy Act of 2003, the Tom Lantos Block Burmese JADE (Junta's Anti-Democratic Efforts) Act of 2008, and other congressional resolutions regarding Myanmar.
At that time, as my interest was primarily focused on Myanmar, I was completely blind to the U.S. national security interest. I also thought that I would one day return to Myanmar and live there. Since I become a naturalized U.S. citizen in 2016 and my son was born in New York in the following year, my perspectives and positions have changed.
With my positions vested in both the U.S. national interest and democracy in Myanmar, where my other immediate family members and extended relatives reside, I am obliged to serve the interest of both countries. I now want to see my taxes go to adopting a balanced foreign policy to protect American interests while assisting in the restoration of democracy and war-affected communities in Myanmar.
China has been making concerted moves to expand its influence in Myanmar, investing heavily in infrastructure projects and providing military support to the junta. This increased engagement has made China a key player in the country's future, and has given it an advantage in the region, particularly via the access it has gained to the Indian Ocean, which undermines the U.S. and its allies' security interests.
The U.S. needs to recognize the strategic significance of Myanmar and take a more proactive stance toward the country. This should include providing greater support to pro-democracy activists, strengthening economic sanctions against the military junta, and engaging with other regional players to counter China's influence in Myanmar. While Washington policymakers prioritize the U.S.-Thailand relationship, Myanmar plays a more important role in serving U.S. security interests in the region due to its strategic location.
I run an American-Burmese-led 501c3 organization creating spaces and opportunities for Burmese stakeholders, including the opposition National Unity Government of Myanmar (NUG), to engage Myanmar actors in Washington. As part of an informal team that has undertaken several activities, from buying ribbons and ordering snacks to mobilize resources to assist the office, I have witnessed the establishment of diplomatic relations between the U.S. and the NUG.
Though the U.S. sent Deputy Secretary of State Uzra Zeya to attend the grand opening of the NUG's Washington office on February 13, her scripted remarks fell short of the expectations raised by the passage late last year of the BURMA Act, which authorizes the Biden administration to provide humanitarian support to the NUG. While villagers await U.S. aid, they have been forced to endure air attacks by the Myanmar military, which armed with weaponry from China and Russia has killed thousands of defenseless villagers and destroyed more than a quarter of a million houses, including those of two of my cousins in Sagaing Region.
The U.S. has a vital interest in deterring aggression by China and Russia, as stated in the National Security Strategy released in October 2022. While these nations' meddling in the Indo-Pacific region speeds up, the Biden administration has been slow in implementing a deterrence strategy, especially in Southeast Asia and Myanmar.
In essence, China's increasing intervention and engagement with the Myanmar military and key ethnic groups suggests that it is openly pursuing a course of action aimed at securing its long-term access to the Indian Ocean. Meanwhile, the U.S. is putting all of its eggs in the Taiwan basket. However, neglecting Myanmar puts Taiwan in further danger.
As we can see from previous experience, the U.S. lack of interest in Myanmar has inadvertently created opportunities for China to gain undue influence over the country and enabled China to open the "back door" to the Indian Ocean and maneuver its way out of its "Malacca dilemma." Once Myanmar provides a strategic alternative to the Malacca Strait bottleneck, it will be easier for China to make a move for Taiwan.  As strategic competition escalates in the Indo-Pacific region, broadening the U.S. bilateral policy to include U.S. national security interests and dimensions of strategic competition will have a positive impact on Myanmar's human rights and democratization efforts, as the U.S. increases its access and influence.
The situation in Myanmar presents a significant opportunity for the U.S. to take a proactive approach and demonstrate its commitment to democracy and human rights, while fulfilling its national security interest in the Indo-Pacific region. The U.S. must recognize the strategic significance of Myanmar and take steps to counter China's growing influence in the region. A strategic shift in U.S. policy toward Myanmar is necessary both to protect U.S. foreign policy interests and to benefit war-affected communities in Myanmar.