ASEAN Needs a Repatriation Plan for a Taiwan Contingency
ASEAN would not be insulated from any damaging consequences arising from a Taiwan Strait conflict, particularly when it comes to their citizens working in Taiwan.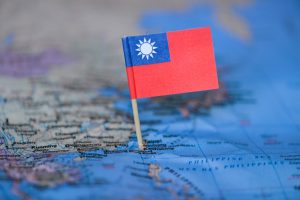 As China ratchets up its rhetoric against Taiwan, amid its own military modernization program, many observers have sounded the alarm that a military conflict between the two parties initiated by China could happen in the next few years.
The changing security landscape across the Indo-Pacific region, especially U.S.-China tension over Taiwan, prompted Singaporean Ambassador-At–Large Tommy Koh to express his concern that "war over Taiwan used to be unthinkable. Now it is not." Even if China is not operationally ready to fight and win in a cross-strait conflict, persistent tensions on the ground and alarmism in both the Chinese and American corridors of power could result in a self-fulfilling prophecy of conflict.
While ASEAN states could stay neutral, they would still not be insulated from any damaging consequences arising from a Taiwan Strait conflict.
Taiwan sits astride strategic sea lanes and air links between Northeast and Southeast Asia. A military conflict between China and Taiwan would affect air and maritime connections between the two Asia-Pacific regions, leading to adverse economic consequences. 
Furthermore, ASEAN states would come under pressure from China and the United States to take sides in the conflict, especially if the Americans decide to provide direct military assistance to the Taiwanese.
One primary concern that is likely to impact ASEAN states is the security of their nationals working in Taiwan. According to data from Taiwan's Ministry of Labor, there were more than 730,000 Southeast Asian workers in Taiwan as of April 2023: 255,874 from Indonesia, 253,800 from Vietnam, 154,027 from the Philippines, and 67,911 from Thailand.
A gradual escalation of tensions may enable repatriation to take place before a conflict breaks out. But a sudden military conflict means that, at a minimum, 730,000 ASEAN nationals could be stranded in Taiwan. 
ASEAN states would face domestic pressure to repatriate these workers, and others, from Taiwan. Failure to do so may have consequences for their domestic and political stability. For example, suppose there are casualties among the Indonesian workers in Taiwan due to Chinese military actions. In that case, there is a possibility that some Indonesian sectarian groups may target China's interests in Indonesia, along with the Chinese ethnic minority in the country. 
However, any operation to repatriate their nationals from Taiwan would be complex, considering several issues.
The first major issue is deciding the trigger point for a repatriation operation. Should the repatriation commence when China mobilizes its military forces physically closer to Taiwan? Would the repatriation occur when a more precise picture takes shape, such as Chinese attempts to impose an air and naval blockade around Taiwan or seize Taiwanese islands closer to the mainland? Each decision would draw a different response from the Chinese or Taiwanese authorities, which ASEAN states must consider. Furthermore, the United States might interpret any preparations by ASEAN states as a bellwether of an imminent full-scale invasion by China. 
Even if there is a clear decision on when to begin repatriation, ASEAN policymakers should consider other issues. First, they must assess the safest route to move to Taiwan and back. Unlike Ukraine, which has land borders with other states, Taiwan is surrounded by water, and this would make any evacuation more challenging, especially if China attempts to impose a naval blockade. 
As a start, ASEAN states could explore drawing on the "Guidelines of the Provision of Emergency Assistance by ASEAN Mission in Third Countries" as an institutional inspiration for ASEAN member missions in Taiwan to formulate plans for evacuation coordination and crisis communications to protect their citizens in Taiwan if conflict happens. This endeavor could signal ASEAN's solidarity and relevance, paving the way for exceptional humanitarian cooperation among ASEAN states in an externally driven traditional security setting while staying above the fray of major power conflict.
Second, any military conflict in Taiwan would likely spill into the South China Sea, affecting current air and shipping routes. Air and sea evacuation routes should be as close as possible to the territorial waters of ASEAN states to avoid complications that could arise when crossing parts of the South China Sea that China claims. ASEAN states involved in the repatriation would have to consider the following issues: What is the safest route to evacuate their nationals? Should they be moved to the Philippines first, which is geographically closer to Taiwan, before being transported to their home countries? Would the Philippines agree to host other ASEAN nationals? More importantly, would the warring parties agree to facilitate any repatriation operation? Complications could arise along the Luzon Strait if evacuation routes are near those taken by U.S. military forces moving between Taiwan and the military bases in the Philippines that serve the Enhanced Defense Cooperation Agreement (EDCA).
Information-sharing and coordinated patrols would be crucial among ASEAN states to monitor and safeguard the evacuation of their citizens across the waters and the airspace above the South China Sea. To that end, ASEAN states could draw on the experiences of existing ASEAN subregional groupings, particularly the Malacca Straits Patrol (MSP) and Trilateral Cooperative Agreement (TCA). 
Third, given the sizable number of their nationals in Taiwan, do the ASEAN states have suitable naval or air assets to move their nationals in large numbers in the shortest time possible? Given that some ASEAN member-states military forces lack amphibious capabilities, what is the best alternative approach? 
They could pool their resources to evacuate their nationals from Taiwan. For example, Singapore does not have a sizable number of nationals working in Taiwan. However, the Singapore Armed Forces (SAF) have amphibious capabilities, which the military forces of other ASEAN states are lacking. Some ASEAN states might approach the SAF for assistance. This scenario would mean having military forces from several ASEAN states working together, perhaps in an "ASEAN-minus X" formula, for combined operations. Such an operation may be plausible only if ASEAN states could demonstrate unity and agency, such as by agreeing on the planned ASEAN joint military exercise near the South China Sea – focusing on maritime security and rescue –  scheduled for September 2023.
However, ASEAN states may need to take more practical steps at the ASEAN Defense Ministers' Meeting to turn signal into action. To that end, ASEAN states could consider drawing on the standard operating procedures (SOP) for the "ASEAN Militaries Ready Group on Humanitarian Assistance and Disaster Relief" (AMRG on HADR). According to the SOP, the AMRG on HADR could be initiated "even if not all [ASEAN states] contribute to the HADR operation" and is underpinned by the humanitarian principles that the United Nations endorsed, such as humanity, neutrality, impartiality, and independence. There are fundamental issues relating to the SOP that ASEAN states must discuss, as it was designed for non-traditional security settings. These include the principle of personnel not carrying weapons during HADR operations, designated areas of operations, and variations to the Concept of Operations.
But more importantly, any ASEAN state that is approached to assist in evacuating other ASEAN nationals would have to grapple with difficult domestic concerns. These include the necessity of putting military personnel in harm's way, the risk of the presence of their military assets near the conflict zone being misinterpreted by either China or the U.S. amid the fog of war, and whether it is in their national interest to support ASEAN mechanisms when major power conflict happens.
Any repatriation plan would be a complex affair. As of now, there are more questions than answers that need to be discussed.