Japan Takes Another Step Toward Expanding Defense Exports
The LDP-Komeito coalition is working to overcome internal differences on loosening the existing restrictions.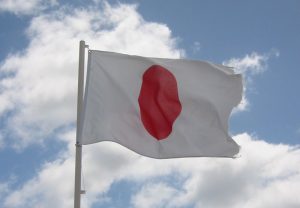 On July 6, the Liberal Democratic Party (LDP)-Komeito ruling coalition in Japan took another tentative step toward easing defense equipment export rules. A working group comprised of LDP and Komeito members produced an interim report that sets the outline for continued discussion on this sensitive topic in the fall. This document reflects the fragile consensus between the LDP and their more pacifist junior party.
The LDP-Komeito division is not papered over but acknowledged openly. One of the main takeaways of the interim report is that it is "possible" to mount weapons to Japanese exports if the items fall under one of the following five categories: rescue, transportation, vigilance, surveillance, or minesweeping. These five categories are specifically defined as appropriate areas of international cooperation, with the relevant equipment deemed exportable under the government's existing Implementation Guidelines for the Three Principles on Transfer of Defense Equipment and Technology. 
The LDP and Komeito were able to reach an agreement over the "possibility" of mounting weapons due to the conclusion that, for example, surveillance vessels could not fulfill their function if they did not have guns to deal with suspicious vessels. These kinds of weaponry could still be considered to serve "self-defense purposes," and therefore could be exported. However, while the LDP wants to eliminate such categories entirely, Komeito wants to take a more limited approach and add additional categories – e.g., demining – after carefully considering which additional categories are "necessary" based on "operational aspects and purposes of use."
Another takeaway from the document is that the LDP would like to make it possible for Japan to export items developed jointly with other nations to third countries, while Komeito remains more cautious, though the "majority" involved in discussions favor relaxing the export rules. Currently, such exports are prohibited – though Japan's partner states can export items with Japan's prior consent. For example, the United Kingdom and Italy can export the Japan-U.K.-Italy next-generation fighter jet to third countries with Japan's approval, but Japan cannot. The existing prohibition will prevent Japan from reaping the full rewards of participating any joint development project and limit the global relevance of any new weapons jointly developed.
And finally, an important change is being proposed to the Three Principles. Currently, defense equipment can only be exported if the purpose is to (a) contribute to peace or international cooperation or (b) strengthen cooperation in national security and defense with the United States and other like-minded nations. In the future, the LDP-Komeito working group suggested that Japan also allow defense equipment exports for a third purpose: to provide support to nations that have been invaded in violation of international law or are being targeted with the use or threat of force. The ruling coalition made an exception to treat Ukraine as eligible for Japanese defense exports; now, the ruling coalition wants to expand eligibility to this entire category. 
The LDP is eager to move forward with defense exports. It is explicitly stated in the 2022 National Security Strategy that defense equipment exports are "a key policy instrument to ensure peace and stability." Japan's outreach to NATO as well as to the Philippines and Vietnam, among other countries, will have greater credibility and weight with this policy tool actually available. Not only does supplying and shoring up the capabilities of like-minded countries in the Indo-Pacific increase deterrence vis-à-vis China, but building overseas markets for Japan's defense exports is critical to reviving Japan's declining domestic defense industry. 
While the LDP and Komeito have staked out their respective positions in ways that should not surprise any observer of contemporary Japanese defense policy debates, it is unclear when consensus will be reached. Yomiuri Shimbun quoted a Komeito official saying, "It would be best to avoid drawing any in-depth conclusions before the dissolution of the House of Representatives, which could take place in autumn." 
From the perspective of Komeito's electoral prospects, it may indeed be desirable to push off discussions that will turn off pacifist Komeito voters until later. (Though it is interesting to note that the LDP is concerned about whether Komeito will remain true as a coalition partner.) However, from the perspective of democratic accountability, these discussions – alongside discussions over how to fund Japan's defense build-up – should take place before the voting, so that voters can make an informed decision about their country's future.
Prime Minister Kishida Fumio's views will likely be paramount in deciding which direction the government will want to go. Whether Japanese public opinion and the business community will follow Kishida's lead – which will help sustain such a major policy change – depends on how well the prime minister can explain the importance of this policy change to Japan's own national interest.