China-Pakistan-Iran Trilateral Security Consultation: Better Late Than Never
The trilateral consultation serves the interests of all parties. Why did it take so many years to launch the effort?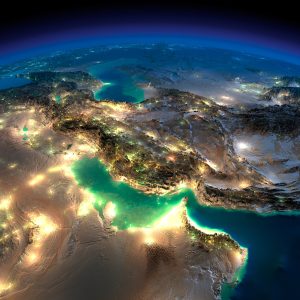 The realm of geopolitics, where states define their fates in the light of their national interests, the intersection of these interests provide incentives for collaboration and cooperation. A pivotal event of this sort unfolded with the first meeting of the China-Iran-Pakistan trilateral consultation on counterterrorism and security. Held on June 7 in Beijing, the trilateral meeting was the outcome of years of effort and strategic patience. The three sides have committed to cooperate actively in intelligence sharing, joint exercises, and collective efforts to counter terrorism and promote regional stability.
However, this arrangement could have been launched years ago, as this forum fulfills the interests of all three states involved. While the world community observes this triumvirate's commitment to regional stability via counterterrorism, the question remains: What are the vested interests of the three participants driving this mechanism? And how does the historical context provide a profound insight into the interests that converge within this trilateral arrangement?
For China, Iran and Pakistan are important partners whose stability and prosperity matter. If either of them suffers from insurgency, that may also affect China – instability will impact Beijing's strategic and economic interests in the region. The 25-year deal with Iran, and billions of dollars invested in Pakistan within the framework of the Belt and Road Initiative indicate Beijing's long-term plans regarding Tehran and Islamabad.
From Iran's perspective, any understanding reached with Pakistan's military establishment and the government will likely ease the impact of economic sanctions, reduce militancy in its bordering Sistan and Baluchestan province, and help it expand its outreach in the region. The significance of Pakistan's neutrality may have decreased after the China-backed Iran-Saudi Arabia thaw. However, it remains significant for Shi'ite Iran, where popular support for the ruling clergy is declining.
For Pakistan, border security, economic activity in Balochistan, an Iranian clampdown on Baloch separatists – whom Pakistan alleges have safe havens in Iran – and regional stability are important. Pakistan's much-alluded shift to geoeconomics from geopolitics is not possible without the cooperation of Iran.
If the trilateral consultation serves the interests of all parties, why did it take so many years to launch the effort?
On China's account, the principle of non-interference and reluctance to take responsibility were the main factors. China enjoyed cordial ties with both Iran and Pakistan, but their bilateral disputes remained low on its priority list. In hindsight, three dynamics can explain Beijing's decision to take a more active role only now. First, the presence of U.S. forces in Afghanistan, and the war on terror had originally preoccupied the Chinese leadership. With the war over and the United States' withdrawal, China can shift its attention to other important matters in the region.
Second, the success of the China-Pakistan Economic Corridor (CPEC) – the flagship project of the BRI – depends on stability in Pakistan's restive Khyber Pakhtunkhwa (KP) and Balochistan provinces. Establishing a trilateral forum involving Iran and Pakistan makes sense when China is already working alongside Afghanistan and Pakistan in another trilateral arrangement.
Third, China's success in the Iran-Saudi Arabia thaw has served as a confidence booster for Beijing, which now appears prepared to mediate intricate matters such as the Israel-Palestine conflict.
From Iran's standpoint, engagement with Pakistan over the last three decades has been disappointing. Despite expressing a willingness to strengthen the partnership – by relaxing cross-border trade, providing electricity to areas of Balochistan, and participating in the construction of the Iranian part of the Iran-Pakistan gas pipeline – Iran received discouraging responses from the other side.
Pakistan's ties with Gulf powers, especially Saudi Arabia, as well as its transactional alliances with the United States since the 1980s, support for the Taliban in the 1990s and onward into the 2000s, and the inability to suppress safe havens of Sunni militants threatening Sistan and Baluchestan, have created problems for the Islamic Republic. A suspicious establishment and reluctant political parties in Pakistan, except for a few like the Pakistan People's Party (PPP), have also hindered close cooperation. As the guardian of the revolution and leader of the Shi'ite world, Tehran also deplored Pakistan's treatment of its Shi'ite population.
However, amid the mutual accusations and calls from both sides for action against militants, political and military engagement with Pakistan has increased in recent years. Growing cooperation with China and rapprochement with Saudi Arabia have amplified the importance of Iran engaging with Pakistan, which remains crucial in addressing threats stemming from Balochi separatists and Afghanistan.
Several factors have influenced Pakistan's stance toward Iran. Among the regional dynamics, Iran's partnership with India and its willingness to turn a blind eye to the activities of India's Research and Analysis Wing (RAW) within Pakistani Balochistan – highlighted by the case of Kulbhushan Jadhav – have been major concerns for Pakistan. Islamabad also resents what it sees as Iran's interference in Pakistan's internal affairs, including support for sectarian organizations and the  recruitment of Shi'ite youth as Zainabyoun. Financial dependence and a strategic partnership with GCC countries, especially Saudi Arabia, have also constrained Pakistan's options concerning Iran.
Nonetheless, over the years, Pakistan has made candid efforts to court Iran and balance its relations between Riyadh and Tehran. These efforts began during General Pervez Musharraf's era when Pakistan took action against anti-Iran militants, exemplified by handing over Abdul Hamid Regi, the brother of Jundullah chief Abdul Malek Regi, to Iran in 2008. After the inauguration of the PPP government, bilateral interactions escalated. Notably, in 2010, Pakistan reportedly aided Iranian authorities in apprehending the Jundullah leader.
Contrary to common expectations, the pro-Saudi Arabia Pakistan Muslim League-Nawaz (PML-N) government continued its endeavor to maintain balance. The government's measured response to Iranian incursions within Pakistan's borders and shelling of border areas following the 2014, 2017, and 2019 attacks on Iranian troops demonstrated this approach. Perhaps the most surprising of Pakistan's actions was the choice to adopt a neutral stance in the Saudi-led conflict in Yemen. The PML-N brought the matter before the Parliament, where a majority voted in favor of neutrality.
In a significant development, in 2019, General Qamar Javed Bajwa became the first army chief to visit Iran in the last two decades. Then-Prime Minister Imran Khan also visited Tehran the same year, acknowledging the need for more concerted efforts to counter anti-Iran militancy. Khan's government included a number of pro-Iran voices, including Shireen Mazari and Zulfikar Bukhari.
The subsequent coalition administration – where the PPP holds substantial influence, including the foreign minister portfolio – further contributed to this warming trend. Recent visits by Pakistan's army chief and foreign minister to Iran indicate the continuity of this policy.
Over time, Islamabad's strategic perspective concerning Tehran seems to have undergone a significant shift toward achieving a balance. Pakistan recognizes the necessity of having Iran as an ally to ensure peace, stability, and prosperity in Balochistan and to counter the activities of the Indian spy network operating in volatile regions where anti-state groups have aligned regardless of their motivations, ideologies, and modus operandi. Moreover, the well-being and progress of the cornerstone of the China-Pakistan Economic Corridor (CPEC), Gwadar, are also reliant in part on Iran. Iran supplies electricity to the port city and numerous other districts within the province, and this arrangement is likely to endure.
Within the regional context, Iran emerges as a more favorable partner for Pakistan compared to its other neighbors, India and Afghanistan. Unlike the latter, Iran has no territorial disputes with Pakistan and does not shelter terrorist groups like the Islamic State Khorasan Province (ISKP) and Tehreek-e-Taliban Pakistan (TTP), both of which Pakistan considers as existential threats.
China, Iran, and Pakistan all stand to benefit from the arrangement, yet it took decades to bring it about. Each had its own reasons and perceptions, which have evolved over time. If the member states earnestly pursue this initiative – by broadening the scope of consultation to encompass military, intelligence, and border forces – they stand to reap unprecedented advantages. This trilateral framework would facilitate a higher level of collaboration across various domains, including counterterrorism, economic integration, and energy cooperation.
With China assuming a mediating role when necessary, Iran and Pakistan can effectively address their bilateral concerns and enhance bilateral trade. Furthermore, any improvement in the security situation in Balochistan could catalyze foreign investment prospects in Gwadar. For Pakistan, the formation of such a forum anticipates substantial benefits, ranging from a strong regional position to enhanced security, and economic growth.
Considering the interests, endeavors, and future prospects of the three nations, Pakistan is likely to emerge as the primary beneficiary of a successful trilateral arrangement. The country faces multifaceted threats on both the domestic and international fronts, which have intensified in recent years. Despite China's substantial investments and frequent loan extensions, Islamabad has struggled to put its affairs in order.
Amid political uncertainty, government mistrust, economic mismanagement, and institutional weaknesses, peace along the borders and cooperation from neighboring countries in countering anti-state elements can offer temporary respite to Pakistan. The trilateral consultation process could signify the initial step in fostering mutual trust, particularly between Iran and Pakistan, and paving the way for expanded collaboration across various domains.