Tesla to Invest in Indonesian Battery Manufacturing, Official Says
Senior Minister Luhut Binsar Pandjaitan made the announcement after a meeting with Tesla chief Elon Musk in San Francisco on August 2.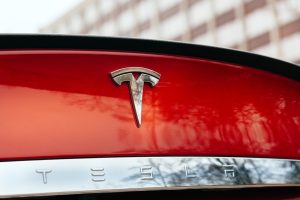 Yesterday, a senior Indonesian official announced that the U.S. electric vehicle (EV) manufacturer Tesla plans to invest in the manufacture of battery materials in the country. According to a report from Reuters, Coordinating Minister of Maritime and Investment Affairs Luhut Binsar Pandjaitan said in an Instagram post that he met with Tesla chief Elon Musk on August 2, during a recent trip to San Francisco, when Musk told him about his intention to invest.
"He wants to invest in the manufacturing of materials for lithium batteries," Luhut said, as per Reuters. "The investment will be quite big. Let's wait for Elon to come here around the end of September or October this year."
Also attending the August 3 meeting was Health Minister Budi Gunadi Sadikin, who later announced a possible collaboration between Indonesia and Musk's SpaceX subsidiary Starlink, to provide internet access link to schools and health clinics in remote parts of eastern Indonesia.
President Joko "Jokowi" Widodo's administration has for years been wooing Tesla to invest in battery and EV manufacturing facilities, to take advantage of Indonesia's rich reserves of nickel, an important component in EV batteries. As part of this drive, Jokowi banned the export of nickel ore in 2020 in order to encourage investors to develop domestic processing facilities for batteries and EVs. The government has also introduced a subsidy scheme for EV purchases in order to build a market for electric cars and attract foreign investments, including from Tesla.
Jokowi eventually hopes to establish Indonesia as Tesla's Asian manufacturing hub, creating a vertically integrated supply chain for key EV components. However, Indonesian officials, including Luhut, have reportedly irked Musk by making premature statements about his plans for Indonesia. In August of last year, Luhut told the media that Tesla had agreed to purchase $5 billion worth of Indonesian nickel, a deal that the U.S. firm has since failed to confirm.
Indeed, Musk's recent decision to house Tesla's Southeast Asian headquarters in neighboring Malaysia has been widely seen as a snub of Indonesia's years-long campaign to woo the mercurial U.S. businessman. Tesla launched operations at the Selangor headquarters on July 20, with the release of its Model Y and Model 3 cars to the Malaysian market.
Indonesian officials dismissed any suggestion of a snub. "What we are targeting are EV factories," Septian Hario Seto, deputy for investment and mining coordination at Luhut's ministry, said after the announcement. "For Malaysia, [Tesla] only invests in distribution and charging networks."
In February, Jokowi, who met Musk in Texas last year to discuss possible investments, said in an interview with Reuters that he was "confident" Tesla would invest, given that the country had both large nickel reserves and large potential domestic market for EVs, and was willing to offer the company attractive inducements. Jokowi said that Indonesia was also open to Musk investing in the EV battery manufacturing sector, which has already seen investments from South Korea's Hyundai Motor Co and LG Energy Solution.
Indonesia faces stiff competition in the race to host Tesla's next manufacturing hub, with South Korea, Canada, and Mexico all able to mount convincing arguments. The company already has manufacturing plants in Berlin and Shanghai, as well as two at home in Fremont, California and Austin, Texas.
Yesterday's announcement, should it eventuate, would suggest that Jokowi's confidence is well placed. However, past unsubstantiated claims by Indonesian officials about Tesla make it hard to take anything at face value until it is officially confirmed by the company.