US Announces Sanctions Targeting Myanmar Military's Access to Jet Fuel
The move comes in response to a marked uptick in junta air strikes on resistance forces and civilian populations.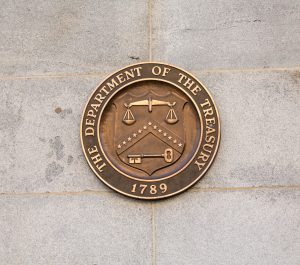 The United States government has announced another round of sanctions against military-ruled Myanmar, targeting foreign companies or individuals that are helping the military procure jet fuel.
In a statement yesterday, the Department of the Treasury stated that it was "strengthening and expanding" its sanctions on Myanmar by issuing a determination that "allows for sanctions to be imposed on any foreign individual or entity determined to operate in the jet fuel sector of the Burmese economy."
The Treasury Department said that the move came in response to an alarming increase in the number of airstrikes on resistance forces and civilian populations believed to be harboring them. It specifically cited two recent air attacks in Sagaing Region: one in June, in which fighter jets killed up to 10 civilians near Nyaung Kone village, and another in April that killed "up to 80 civilians, including women and schoolchildren," near Pazigyi village. (Indeed, the death toll in the Pazigyi attack could be much higher, with some estimates running to more than 160.)
"By expanding the use of our sanctions authority to target an additional sector critical to the military regime, we are able to further deprive the regime of the resources that enable it to oppress its citizens," Under Secretary of the Treasury for Terrorism and Financial Intelligence Brian E. Nelson said in the statement. "The United States remains committed to supporting the people of Burma in their pursuit of freedom and democracy."
Specifically, Treasury announced sanctions on two Myanmar nationals – Khin Phyu Win and Zaw Min Tun – and one company, Shoon Energy, which Treasury said were involved in procuring jet fuel for use by Myanmar's military. A Singapore-based holding company, Shoon Energy was formerly part of the Asia Sun Group, which was TKTKTK. (Khin and Shoon Energy were also sanctioned by the United Kingdom in March). Treasury also listed two companies P.E.I Energy and PEIA, for being linked to Khin Phyu Win.
The sanctions reflect the Myanmar military's increasing use of airstrikes to eliminate the broad-based resistance that has emerged since its takeover in February 2021, even in areas of the country (like Sagaing Region) that were once viewed as bastions of support for the ethnic Bamar-dominated military. According to the London-based International Institute for Strategic Studies (IISS), the Myanmar air force launched an average of 49 airstrikes per month between January and April of this year, about 25 percent higher than in 2022, which saw an average of 39 airstrikes per month. According to the IISS the Myanmar junta's "growing use of advanced weapons is driving a further intensification of violence and deepening of the post-coup crisis."
"The Burma military airstrikes have gone past anything we've ever seen in Burma," David Eubank of the aid group Free Burma Rangers, which works in eastern Myanmar, told Voice of America in June. "It is an all-out onslaught. There hasn't been a day that's gone by that we've been here that there hasn't been a bombing somewhere."
Yesterday's announcement was just the latest round of sanctions that the U.S. has imposed on Myanmar's military and its galaxy of cronies since the coup. Most recently, Washington targeted two state-owned banks used by revenue-generating state-owned as foreign currency exchanges that enable the "conversion of kyat to U.S. dollars and euros and the reverse."