Where Does Gender Equality Fit Into Australia's Development Policy?
Clearly articulating gender-based violence as the world's primary security problem is necessary to properly address it.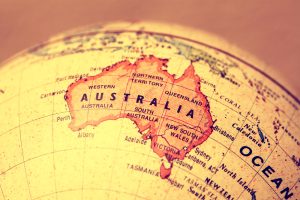 Last week Australia released its new international development policy. With Australia situated in a mostly developing neighborhood, the policy is one of the central arms of its regional foreign policy. The policy recognizes that the world has changed in the decade since Australia's last development policy. Many countries in its neighborhood have made great strides in improving the livelihoods of their people. But the broader environment in the Indo-Pacific has become more fraught, with Foreign Minister Penny Wong's foreword ominously stating, "The coming decade will be decisive for peace, stability, and prosperity in the Indo-Pacific."
While changes in both domestic and international environments are inevitable, one issue remains persistently unchanged: gender inequality. In recognition of this, the issue of gender inequality features prominently in the policy, which states: "Gender inequality compounds the most pressing global development challenges. No country can meet its development potential without ensuring all its people have every opportunity to reach their full potential." 
The policy highlights that "[w]omen are under-represented in positions of leadership and decision-making, even though they are disproportionately affected by contemporary crises." This is a particular concern in the Pacific Islands region – where much of Australia's aid flows – which has the world's lowest levels of women's political representation. This severely limits women's ability to have their requirements understood and work to effect change for themselves in their country's peak bodies. Nevertheless, women remain highly active and effective within civil society. 
There is a frank acknowledgment in the new policy that worldwide, "sexual and gender-based violence is rife, with an estimated one in three women experiencing physical and/or sexual violence in their lifetime." This makes violence against women and girls overwhelmingly the world's primary security problem, yet the policy fails to articulate it as such. 
The decentralized nature of violence against women and girls often leaves states perplexed about how to address it. Australia this week released a new domestic action plan to reduce the number of women killed by intimate partners by a quarter each year over the next five years. But with one woman killed each week in Australia, the government is still effectively conceding that 40 women will inevitably be murdered by intimate partners over the next year and there's little that can be done about it. International credibility on this issue requires more than such a shrug. 
Clearly articulating gender-based violence as the world's primary security problem is necessary to properly address it. There has been great success with framing climate change as a pressing security concern to move our conceptions of security away from simply military activity and to understand a broader range of destabilizing threats. We haven't quite graduated to framing gender-based violence as as a similar form of human insecurity yet. That probably says something about the value we place on women and girls. 
However, the new international development policy does mention that a new gender equality strategy is currently being developed, and so the opportunity presents itself for the Australian government to have a clearer recognition of the problem.
The new gender equality strategy has the opportunity to address another critical aspect that the international development strategy fails to mention: men and masculinities. In recent decades most international development assistance has focused on the improvement of status and livelihoods of women. This is recognized as having exponential effects for overall social health, and Australia's new development policy has reinstated a target of 80 percent of development assistance addressing these issues of gender equality for investments of more than $1.9 million.
However, there is also now a recognition that female advancement can often trigger a counterforce of male resentment. As I have written previously on managing the backlash to gender-focused development policy: 
There is a growing body of disheartening evidence — from Bangladesh, Vietnam, the Dominican Republic, India, and Rwanda, just to name a few — that has found that greater female empowerment and agency leads many men to become antagonistic and violent toward their female partners. There is a clear male backlash to the economic, social, and political gains that women are making.
This problem is not restricted to developing countries. Male resentment over female advancement is one of the disturbing mega trends at present throughout the West, and an incredibly fertile platform for authoritarian actors to build their support. It's an issue we all need to take responsibility for. 
However, for Australia to think seriously about the positive developmental outcomes of the societies it is investing in – and to see the overall status of women and girls as not just access to opportunity – then there needs to be a considerable investment in strategies that can counter male resentment. What Australia's development policy should be hoping to achieve is not just greater health, educational or economic outcomes, but personal safety as well. That requires fostering men's commitment to respecting women and girls.