Why Did Pakistan's Shehbaz Sharif Offer India Conditional Talks Now?
Pakistan fears that with elections nearing in India, Modi will escalate tensions with Islamabad to draw electoral dividend.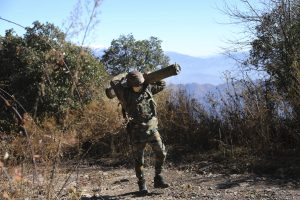 On August 5, Prime Minister Shehbaz Sharif said that Pakistan desired to start talks with India, provided that New Delhi is prepared to resolve the "serious matters" at hand. "War is not an option" between the two countries, Sharif stated, indicating that Pakistan is recognizing the importance of diplomatic dialogue and peaceful resolution in its relations with India.
The statement is not new, as Pakistan has made similar declarations in the past.
However, Sharif's timing in advocating for dialogue is tricky. It was made on August 5, the fourth anniversary of India's decision to revoke Article 370 of the Indian constitution and Jammu and Kashmir's autonomy. Additionally, it comes at a time when both India and Pakistan are preparing for general elections.
It raises a crucial question: Are talks possible under the current circumstances?
Talks between the two nations seem improbable given that Article 370 has been repealed in Indian-administrated Kashmir. Until elections are held and new governments are established in both India and Pakistan, this is even more improbable.
Taking a strong and assertive stance, Sharif and the Inter-Services Public Relations (ISPR), the military's media wing, decried India's "illegal" and "hostile" actions in stripping Kashmir of its autonomy four years ago. He reaffirmed Pakistan's commitment to support Kashmiris in what it describes as a "just struggle" against India.
India's decision to end Kashmir's special status sparked controversy and raised concerns in Pakistan. Pakistani policymakers believe that such a significant decision should not have been made unilaterally by Delhi, especially since Pakistan is also a party to the conflict.
While the merit or demerit of this move to revoke Article 370 can be debated, it is undeniable that Kashmir remains a flashpoint between India and Pakistan. The long-unresolved issue continues to strain relations between the two countries and hinders any meaningful dialogue.
Pakistani policymakers have made it clear that any progress in bilateral talks with India can only occur if New Delhi shows a willingness to make concessions on the August 5 move. However, given the current stance of the Indian government, meeting this demand seems unlikely.
Clearly, Pakistan is determined to garner international support on the issue of Kashmir, through its statements about it.
An India-Pakistan dialogue is difficult to envision at this time when India has taken steps to reinforce its position that the issue is internal and should not be discussed. An example of this involves a decision by India to organize a G-20 meeting in Srinagar on its side of the Line of Control in Kashmir, which sparked strong indignation from Pakistan.
Pakistan has strongly criticized India for choosing to host the G-20 summit in Jammu and Kashmir, terming it a "violation of international law, UN Security Council resolutions, and bilateral agreements."
"They're abusing their presidency of the G-20 to push their colonial agenda, but if they think that by holding one event in occupied Kashmir they can silence the voice of the Kashmiri people, then I believe that they are truly mistaken," Pakistani Foreign Minister Bilawal Bhutto Zardari recently said.
In addition to Pakistan's concerns, Saudi Arabia and Turkey chose not to send government representation to attend the G-20 meeting in Srinagar. The non-participation of these three countries raises questions about the legitimacy and inclusivity of the event.
Additionally, China, a Pakistan ally that also claims the Indian state of Arunachal Pradesh as part of Tibet, denounced India for hosting the G-20 meeting in what it has referred to as a "disputed region."
This adds another layer of complexity to the situation. As tensions continue to escalate, it becomes increasingly important for the international community to pay attention to this matter.
In light of recent reports indicating potential escalations between India and Pakistan ahead of the elections in India, it is crucial to address the need for a backdoor channel to establish dialogue and find a way out of this situation.
Officials in Pakistan emphasize the importance of remaining vigilant during these uncertain times. It is no secret that political leaders, such as Prime Minister Narendra Modi, may strategically shift their attention towards Pakistan in an attempt to bolster their chances of winning elections.
It remains to be seen whether both nations can set aside their differences and come to the negotiating table. However, it is imperative to rise above political motivations and prioritize peace and stability in the region.