Environment­alists Under Attack in the Philippines
According to a new report by the watchdog Global Witness, the country remains the most dangerous place in Asia to be an environmental activist.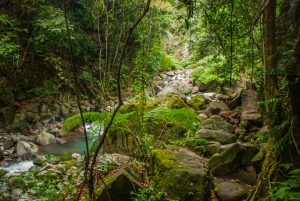 A report by British advocacy group Global Witness highlighted the continuing attacks against environmental defenders in the Philippines.
Its latest report documented 16 killings in Asia in 2022, 11 of which took place in the Philippines. Since 2012, the Philippines has been listed by the group as the worst place in Asia for land and environmental defenders, with 281 people killed. The group further noted that a significant number of the victims were advocates against destructive large-scale mining operations.
The high number of killings over the past year points to the culpability of Philippine President Ferdinand "Bongbong" Marcos Jr in upholding the repressive policies of his predecessors.
"He has focused his agenda on business and economic interests, raising continued concerns amongst civil society about an increase in mining and other resource exploitation at the cost of human rights and the safety of defenders," Global Witness said in its analysis of the intensified attacks targeting environmentalists under the Marcos presidency.
Indeed, mining and logging activities have been aggressively pursued since the easing of pandemic lockdown restrictions. Extractive companies boosted their profitability with the backing of local officials who assured the public that revenues would be used to restore destroyed habitats and resettle displaced communities.
The cumulative impact of these projects is linked to reports of massive degradation of natural resources and disruption of local livelihoods. Even Marcos is alarmed by the trend which led him to suspend almost all reclamation projects in Manila Bay.
The Global Witness report was released a month after Marcos ordered the review of reclamation projects, and almost two weeks after two young environment volunteers and anti-reclamation activists were allegedly abducted by state forces in Bataan, a province located north of Manila.
Ten days after being reported missing, Jonila Castro and Jhed Tamano were presented by the military as activists who "surrendered" to the government. But during a live press conference, the two environmentalists told the media and the public that they were abducted by the military and that they were forced to sign an affidavit about their supposed intention to "surrender." They were eventually released but the military has denied the accusation aside from threatening to file criminal charges against the two.
The case reflects the dire situation of environmental defenders and the prevailing culture of impunity in the country. It is a reminder that aside from the gruesome killing of activists mentioned in the Global Witness report, environment advocates face numerous threats such as state-backed vilification, surveillance, and enforced disappearances.
"[It] is a clear attempt to silence environmental defenders and intimidate those who speak out against destructive development projects," commented Catholic Bishop Jose Colin Bagaforo of Caritas Philippines.
Environmental group Oceana lamented that volunteers in fisherfolk communities endangered by reclamation are being attacked.
"Now that volunteers and organizers like Castro and Tamano are helping them speak out and stop these destructive projects, it is unfortunate and sad that they are subjected to undue harassment and threats to their life and liberty instead," said Atty. Gloria Estenzo Ramos, Oceana Vice President.
For human rights group Karapatan, the government's National Task Force to End Local Communist Armed Conflict should be held accountable for its "malicious and baseless accusations and harmful rhetoric" that have "enabled and encouraged the commission of countless human rights violations." It was the task force that conducted the press conference and tried to present the two activists as "rebel returnees."
President Marcos has not commented on the issue which is consistent with his silence on issues related to human rights. He never mentioned the human rights record of his administration in his recent State of the Nation address. Ironically, Marcos has called for global action to fight climate injustice. He should at least lead by example by taking concrete steps to enhance the country's readiness to face the harsh impact of climate change. This includes reversing harmful and destructive projects which are mostly sponsored by prominent tycoons, and also providing protection to environmentalists who help ensure that communities are empowered and organized to sustain a cleaner and greener future.