Kazakhstan Publishes List of Entities and Individuals Receiving Foreign Funding
When is a list not just a list?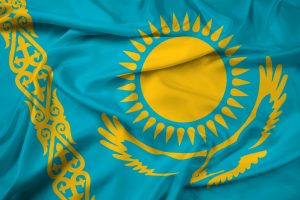 Last week, the State Revenue Committee of the Kazakh Ministry of Finance published a spreadsheet with 240 rows, a "register of persons receiving money and (or) other property from foreign states, international and foreign organizations, foreigners, and stateless persons."
What media and human rights organizations call a "foreign agent" register, Kazakh authorities say is an act of transparency pursuant to 2022 amendments to the Tax Code in the interest of "increasing the level of citizens' trust in both the state and non-governmental organizations."
In 2018, Kazakh authorities began requiring that people or organizations that received money or property from foreign entities — whether individuals, states, or organizations — report such transactions to the state. This is, however, the first time such a list has been made public.
The list includes various organizations from companies and consortiums, like Medexport Italy (a consortium of Italian pharmaceutical companies), to various legal firms and clinics. The list also includes dozens of civil society and human rights organizations, from FemAgora, a feminist civil society organization, to Paperlab, a public policy research center. Also listed are the representative offices of the Norwegian Helsinki Committee and Freedom House. Adil Soz, a media watchdog organization, and the Kazakhstan Bureau for Human Rights are on the list. And the representative office of Internews, a nonprofit independent media development organization, the Institute for War and Peace Reporting, and Reuters are also all on the list.
In addition, the list includes several Kazakh journalists and bloggers, listing them as "individual entrepreneurs." According to RFE/RL's Kazakh Service, the list included individual identification numbers (IIN) — a unique identifier used, among other things, to open a bank account in Kazakhstan, pay taxes, and purchase property. 
Local media organizations also appear on the list, too, including Masa.media and Malim.kz. 
The list's publication yielded criticism from the Committee to Protect Journalists, with CPJ's Europe and Central Asia program coordinator Gulnoza Said saying in a press release, "Kazakhstan's inclusion of journalists, media, and human rights organizations in a published list of individuals and legal entities that allegedly receive foreign funding is too reminiscent of the 'foreign agent' hysteria we have witnessed in Russia in recent years." She went on to air concerns about where such a list ultimately leads: "If Kazakhstan wants to walk in the Kremlin's footsteps and outlaw journalism and activism, it's on the right path."
Said said that if Kazakhstan "wants to maintain the adherence to its international obligations, the authorities should stop revealing the names and personal data of journalists, media, and press freedom activists and allow them to work freely and safely without fear of retaliation for foreign ties or funding."
Kazakhstan does not have a Russian-style "foreign agents" law in place. Neighboring Kyrgyzstan has repeatedly flirted with passing such laws in search of control largely over the NGO and independent media sector, but tends to turn back once the realization sets in that such funds are necessary to a wide range of social services the state can't afford to provide. It's not clear if Kazakhstan aims to go down that road, but it may find the same hurdles ahead.
While Astana insists that the list is a transparency mechanism, in Central Asia such a list is not just a list. It comes with an unstated, but widely understood, implication — that receiving foreign funding, in and of itself, equates to foreign control and therefore foreign meddling. It is, as Said noted, a slippery slope in the former Soviet space.
If these media organizations and human rights groups are receiving foreign funding, the common argument goes, then they must be promoting foreign interests. This stems in part from a fundamental misreading of the intent of such funding and how such funding actually works — and also reflects government concerns about control. There is little quibbling, for example, about the foreign aid the Kazakh government receives and whether that leads to undue foreign influence because the funds are funneled through the state. When funding goes directly to individuals or non-governmental organizations, the powers that be get nervous. 
For now, the list is just a list. But will the listing of individuals and entities interfere with their work? Will it make it more difficult for them to seek domestic funding and support? Will it scare off foreign funders, pushed away by concerns that what happened to the NGO landscape in Russia is only a matter of time in Kazakhstan?