Southeast Asia's Data Center Boom
Firms' increasing need for processing power and data storage is driving a rapid expansion of the sector.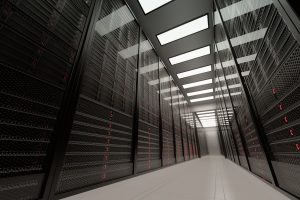 American investment giant Kohlberg Kravis Roberts & Co (commonly known as KKR) recently acquired a 20 percent stake in Singtel's regional data center unit, Digital InfraCo. The deal is worth around $800 million, which would put an overall valuation on Singtel's data center business somewhere in the area of $4 billion.
Singtel, which is 50 percent owned by Singapore sovereign wealth fund Temasek, is a telecom giant both in Singapore and in the larger Asia-Pacific region. Singtel owns 100 percent of Australian telco Optus, has a 35 percent stake in Indonesia's largest mobile operator Telkomsel, and has substantial ownership positions in India's Airtel, Thailand's AIS, and the Philippines' Globe.
It is a big player in the telecom sector, and therefore worth watching when it is involved in big transactions. And what this KKR deal does is confirm something that was already starting to become obvious: data centers are big business in Southeast Asia, and the sector is likely to experience rapid growth in the coming years.
Investment in data center infrastructure is necessary to support the growth of cloud computing, artificial intelligence, e-commerce, and other technologies and businesses that require large amounts of processing power and data storage. The Singapore government temporarily paused new data center construction a few years back but has begun approving them again if they meet certain efficiency standards. Singtel, for instance, is developing data centers in Singapore, as well as in Indonesia and Thailand.
Countries like Malaysia and Indonesia stand to benefit from this stepped-up investment in data centers. According to Tech Wire Asia, in 2022 Amazon Web Services, Microsoft, Google and Telkom Malaysia all received conditional approval to build hyperscale data centers in Malaysia, and China's Alibaba already has a presence. Amazon Web Services has indicated that it plans to invest billions in cloud infrastructure in Malaysia over the next fifteen years or so.
The Indonesian government has likewise been rolling out the red carpet to boost investment in digital infrastructure. It has designated certain priority areas, like the Nongsa Digital Park in Batam, as Special Economic Zones in order to boost investment in high-tech ventures like data centers. The government is offering financial sweeteners like tax breaks to encourage uptake, and Batam is being pitched as an attractive location because it is close to international subsea cable networks.
Chinese technology company GDS recently committed to invest up to IDR 4 trillion ($260 million) in building a data center in the Nongsa Digital Park. Huawei is also investing in Indonesian data centers, as is Google. According to media reports Amazon Web Services plans to invest up to $5 billion in Indonesia over a 15-year period.
Local firms are growing quickly as well. PT DCI Indonesia, which counts Anthoni Salim as one of its major shareholders, is a data center company that was listed on the Indonesia Stock Exchange in 2021. Total assets reached IDR 3.2 trillion ($209 million) in 2022, a 92 percent increase from 2019. Revenue more than doubled over the same period.
Indonesia also recently unveiled what it calls the golden visa, a special category of visa good for ten years which is designed to attract people who will make large investments or otherwise add value to the Indonesian economy. The first golden visa was issued to Sam Altman, CEO of OpenAI which is the company behind ChatGPT.
It is unclear how much time Sam Altman will actually spend in Indonesia, or how much investment the visa will generate, but the signal the government wants to send is clear: when it comes to high-tech companies and digital infrastructure, Indonesia is open for business. This is a signal being broadcast across all of Southeast Asia these days, and the fact that a firm like KKR has committed $800 million indicates the signal is being received loud and clear.