Even Before the Latest Bombing, Mastung Was a Hotbed for Violent Insurgency
There is a widespread belief in Balochistan that the authorities in Pakistan have deliberately allowed Islamic fundamentalism to flourish in the province in general – and in Mastung in particular.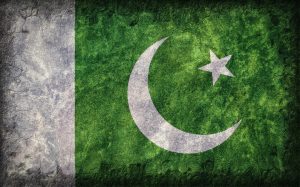 On Friday, a suicide bomber struck a gathering of approximately 500 people in southwestern Pakistan, killing 52 and injuring nearly 70 others. While no group has claimed responsibility for this attack, it is feared that the local branch of Islamic State, based in Afghanistan, may be responsible. 
The explosion occurred in Balochistan's Mastung district, an impoverished town about 50 kilometers southeast of Quetta, the provincial capital. Since 2011, Mastung has been the scene of a violent Islamist insurgency, with Islamists often targeting minority Shias and politicians. Additionally, this town has served as a stronghold for secular political movements and the Baloch separatist insurgency, which seeks complete independence from Pakistan.
The wider view in Balochistan is that the authorities in Pakistan have deliberately allowed Islamic fundamentalism to flourish in the province in general and in Mastung in particular.  
A significant boost in Islamic fundamentalism in Baloch-dominated areas of Balochistan was seen following the eruption of the fifth separatist insurgency in the province in early 2000. A chain of religious seminaries, known as madrassahs, was set up in the province. These seminaries were used to recruit fighters for the so-called jihad in Afghanistan and counter the secular nationalist movement in Balochistan.
According to a report by Syed Ali Shah of Pakistan-based  Dawn, there were 2,500 registered madrassahs under the Balochistan provincial government, with an additional 10,000 unregistered madrassahs by 2013. Students attending these religious institutions, which provided free accommodations, clothing, meals, and books, were often radicalized and sent to fight alongside the Taliban in Afghanistan. Some were tasked with spreading Islam in Balochistan and other parts of Pakistan.
In return, religious extremism aided authorities in countering nationalist sentiments in the province. Islamic fundamentalism was deliberately promoted as a counterbalance to Baloch nationalism. 
The September 29 bombing in Mastung marked one of the bloodiest Islamic terrorist attack in Mastung, but it was far from the first. For over two decades, Pakistani authorities have done little to control the jihadists, resorting merely to lip service and condemnations.
Mastung first gained international prominence in 2011, when 26 minority Shias were killed. Lashkar-e-Jhangvi (LEJ), a Deobandi and anti-Shia group that emerged in 1996 and was once considered closely associated with Pakistani authorities, claimed responsibility for the attack. The LEJ views Shias as apostates.
In 2012, another bombing by LEJ targeting buses carrying Shia Muslim pilgrims in the same town killed 19. In January 2014, yet again, a fatal suicide bombing by LEJ in Mastung took the lives of 28 Shia Hazaras. The 2014 attack targeted a bus carrying pilgrims who were returning from Iran. 
Around the same time, the LEJ extremist group also began targeting police and members of the Shia Hazara community in Quetta. As a result, the state reluctantly initiated a crackdown, killing its top leadership. 
In early 2015, during a counterinsurgency operation in a neighborhood of Quetta, the police and paramilitary Frontier Corps killed Mohammad Usman, also known as Saifullah Kurd. Kurd was the chief of the LEJ's feared Balochistan chapter. Kurd had been arrested in 2005 but escaped a highly guarded prison in 2008; some speculated at the time that authorities had facilitated his escape. 
Kurd received training in Taliban-ruled Afghanistan from 1996 to 2001 and maintained close ties with top LEJ leaders, including Malik Ishaq, Riaz Basra of Punjab province, and Shafiq ur Rehman Rind of Sindh.
Just five months after Kurd's killing in an encounter, police in Pakistan's most populous province, Punjab, killed Malik Ishaq, the founding leader of the now-banned LEJ. These two high-profile killings highlighted an emerging desire within the Pakistani establishment to control sectarian violence, but also led to significant mistrust between the LEJ and Pakistani authorities. 
The LEJ, desperate and fragmented, went completely rogue. In response, authorities replaced the group's top leadership with new faces, leading to a division within the militant organization. A new face called Salman Badeni started leading the group. 
Under Badeni's leadership, the LEJ established links with the Islamic State's Khorasan Province, based across the border in Afghanistan. The primary factor that drew the LEJ and the Islamic State closer in Balochistan was their shared anti-Shi'a ideology.
With the support of the LEJ, Islamic State executed multiple suicide attacks in Balochistan, including one targeting Maulana Abdul Ghafoor Haideri, the deputy chairman of Pakistan's Senate and a senior figure in the Jamiatul-Ulema-e-Islam-Fazl (JUI-F) in May 2017 in Mastung. 
On September 15 this year, Islamic State again targeted JUI-F leader Hafiz Hamdullah in Mastung. He survived. The Islamic State frequently targets JUI-F because the latter supports the Taliban, the main competitor of the Islamic State in the region, and also takes part in Pakistan's government.
Haideri being attacked in 2017 didn't spark a major response from the Pakistan state. However, two months later, in June 2017, the LEJ-Islamic State alliance abducted a Chinese couple from Quetta and killed them in Mastung.
Following the killing of the two Chinese nationals, the hunt for the rogue LEJ faction that had aligned with the Islamic State intensified, leading to the killing of Salman Badeni in May 2018. Yet just three months later, in July 2018, an Islamic State bomber targeted an election campaign in Mastung, killing 149 and injuring189 others. 
Despite the recurring bloodshed in Mastung, the Pakistani government has yet to launch an intensive military crackdown on religious elements in Balochistan to the extent it has cracked down against Baloch separatist insurgents. The state continues to face allegations of supporting hardcore Islamists, including Shafiq Mengal, an alleged state asset and the son of a former federal minister from Balochistan. In August 2017, police in southern Sindh province accused Mengal of facilitating a potential suicide bomber of the LEJ. 
The security situation in Balochistan remains tense overall and Islamic fundamentalism has been on the rise. Indeed, since the outbreak of a nationalist insurgency in early 2000, Islamic fundamentalists have deliberately been allowed in Balochistan, as a strategy to counteract separatist violence.
After incidents like the September 29 suicide bombing in Mastung, local residents often say on social media terrorists responsible for such horrific attacks were, in fact, closely associated with intelligence services. Even if that is untrue, the question remains: Why has Pakistan's security apparatus continued to look the other way despite over a decade of deadly attacks in Mastung?