What a National Tragedy Says About Labor Rights in Kazakhstan
Workers' rights and safety have been routinely neglected both by private companies and the state, resulting in tragedies like the fire that killed 46 miners last month.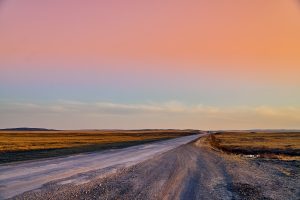 Late October saw another tragedy in terms of the protection of labor rights in Kazakhstan. Forty-six miners lost their lives following an explosion, which occurred as a result of a methane leak, in the Kostenko coal mine in Karaganda region. The tragedy has apparently accelerated the end of international steel giant ArcelorMittal's operations in the country, which have been marked by a number of serious accidents in recent years.
Last week's accident was far from the first seen at an ArcelorMittal site in Kazakhstan. Since the mid-1990s, when the Temirtau steel plant was sold to Indian steel billionaire Lakshmi Mittal – the owner of ArcelorMittal – more than 100 workers have died under unclear circumstances in mines managed by the company. The list of deadly accidents makes for sober reading: in August 2023, five workers died in an accident; in November 2022, another five workers were killed; in June 2022, five more died at ArcelorMittal's steel plant in Temirtau; in 2021, six workers died in a mine. In January 2008, 30 people were killed in an explosion in a mine, and two years before that, in 2006, 41 workers lost their lives in another mine explosion. 
Most of the lethal accidents in Kazakhstan's mines have occurred due to pockets of methane gas underground. Methane gas levels can build up in a matter of seconds, and workers quickly lose consciousness if safety mechanisms fail. In other cases, electrical repairs or equipment have ignited methane leaks, instantly killing workers in severe explosions deep underground after sections of mine collapsed. In some cases, it has not been possible to recover the bodies of dead workers.
Earlier this year ArcelorMittal was fined 16 million Kazakh tenge (around $34,300) for using out of date equipment. In 2022, media reports indicated that some 2,000 violations of industrial safety requirements had been found at ArcelorMittal Temirtau.
ArcelorMittal operations in Kazakhstan have also triggered significant environmental concerns, with perhaps the most famous case being the black snow that fell on the city of Temirtau in 2018. Temirtau is home to ArcelorMittal's giant steel-processing plant, and there are significant concerns about the safety of the local population given the pollution stemming from the factory. At the time, an ArcelorMittal representative waved off the concerns, claiming that the black snow in Temirtau had been caused by "a lack of wind," which would otherwise have blown the pollution from the steel plant away from the city.
Kazakhstan is not the only country where citizens and workers claim they have suffered after working for ArcelorMittal. The company was fined in Ukraine and South Africa in 2021 and 2019, respectively, for causing environmental harm. ArcelorMittal has also faced lawsuits in Liberia for evading its corporate social responsibilities (CSR).
Despite ArcelorMittal's negative track-record of industrial and environmental safety, the company was able to continue working in Kazakhstan, which shows that the Kazakhstani authorities failed to hold it to account for its violations.
Workers at ArcelorMittal mines in Kazakhstan have protested for improved protection of their rights. In particular, in December 2017, around 700 miners at the ArcelorMittal Temirtau Plant went on strike, demanding improvements in working conditions and changes to the labor code in Kazakhstan, including earlier pension rights for miners whose health suffers from labor-related illnesses long before they reach retirement age.
Kazakhstan is a party to the International Covenant on Economic, Social, and Cultural Rights, which protects the right to strike, as well as to form and join trade unions and national and international confederations. Kazakhstan is also a member of the International Labor Organization (ILO) and has ratified its fundamental conventions, including on the right to organize. However, in practice, independent trade union activity is seriously restricted and trade unionists often face harassment, intimidation, and surveillance by the authorities, in a context in which the freedoms of association, assembly, and expression continue to be systematically violated. 
In November 2021, negotiations between unions and ArcelorMittal centered on preventing strikes and agreeing on improvements in working conditions. Although a minor salary increase was agreed, security issues were overlooked, and there was no specific information about what would be done with the security in the mines.
The akim (mayor) of the Karaganda region said that a working group had been established and that experts would investigate all accidents since 1996, and develop an action plan. Earlier promises by ArcelorMittal to improve safety, particularly in terms of risks related to methane leaks were evidently not adequately implemented by the company or supervised by the authorities. It's clear that any measures taken failed to save the lives of the 46 miners who were killed last month. Workers' rights and lives were not protected, despite obligations and responsibility to do so, by both the employer and the state. 
While the leadership at ArcelorMittal has evaded responsibility to date, last month's accident was the straw that broke the camel's back. ArcelorMittal's operations in Kazakhstan will now be transferred to state ownership – and the authorities have found a new, local, and secret investor.
A day of national mourning was held on October 29 and President Kassym-Jomart Tokayev acknowledged the repeated labor violations, saying, "Unfortunately, accidents at the ArcelorMittal Temirtau enterprise have become frequent, one might say, systemic in nature. This is the second fatal tragedy this year. Since 2006, more than 20 accidents have occurred at the metallurgical plant … Despite repeated warnings and instructions from government bodies, the situation is not getting any better. In this regard, it will be necessary to take immediate tough measures."
The will to change must not stop here. Reforming the labor code, protecting the rights of workers, meeting their demands, and guaranteeing their continued safety are all key steps, especially after the exit of ArcelorMittal from the mining sector in Kazakhstan. But this happens against the backdrop of existing systematic problems in the country's labor sector.
Kazakhstan should adhere to the ILO's 2021 recommendations that Astana improve conditions for independent trade unions as an important step in safeguarding workers' rights in the country. Only in this way can Kazakhstan truly move forward, prevent the unnecessary loss of workers' lives, and better protect the health of its citizens. These are concerns that need to be at the center of all business agreements in Kazakhstan.