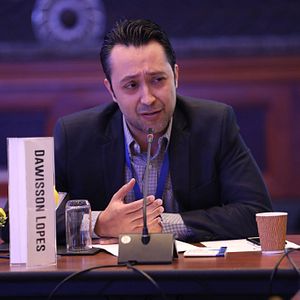 Dawisson Belém Lopes
Dawisson Belém Lopes is a professor of international and comparative politics at the Federal University of Minas Gerais (UFMG) and a researcher of the National Council for Technological and Scientific Development (CNPq) in Brazil. He has authored three books and dozens of peer-reviewed articles on topics related to Latin American politics and Brazilian foreign policy, and served as visiting researcher at the German Institute for Global and Area Studies in Hamburg, Germany, and visiting professor at the Catholic University of Louvain in Mons, Belgium.
Professor Lopes, who regularly contributes articles to Al Jazeera English and various Brazilian national media outlets, is a Raisina Young Fellow at Observer Research Foundation (New Delhi, India) and a steering committee member of UFMG's Center for East Asian Studies (CEAO), a university-based think tank in Brazil.
He tweets at @dbelemlopes
Posts by Dawisson Belém Lopes