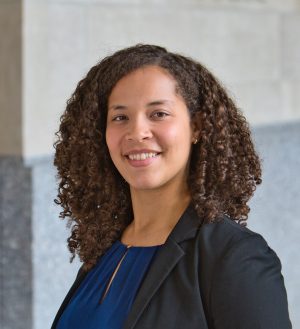 Kayla Orta
Kayla Orta is the Program Associate of the Hyundai Motor-Korea Foundation Center for Korean History and Public Policy at the Wilson Center.
Professionally fluent in Korean, her expertise lies in U.S.-Indo-Pacific and U.S.-South Korean foreign relations, specifically at the intersection of security and technology policy (i.e. nonproliferation, nuclear diplomacy, and civil nuclear energy markets).
Formerly, she worked in the History and Public Policy Program at the Wilson Center (2016-2018), supporting the North Korea International Documentation Project (NKIDP). She has been a fellow at the Nuclear Nonproliferation Education and Research Center at KAIST (2021), ROK Ministry of Foreign Affairs (2020), and was a 2013 U.S. NSEP Boren Scholar to South Korea.
Her research focuses on inter-Korean relations, history of nuclear diplomacy with North Korea, South Korean domestic politics, and U.S. foreign policy in Northeast Asia. Recently, she graduated from Seoul National University's Graduate School of International Studies with her M.A. in International Studies (Korean Studies). Her M.A. thesis (in Korean) centered on historical and linguistic analysis of U.S. and South Korean archival documents from the 1994 North Korean Nuclear Crisis.