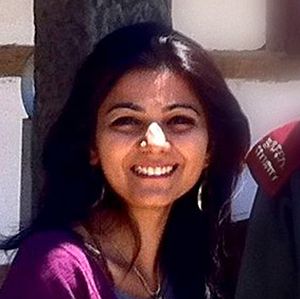 Kiran Nazish
Kiran Nazish is an award-winning Pakistani journalist who has worked for several years as a producer and editor for television, radio and print.
Kiran Nazish is a journalist from Pakistan, who covers issues of conflict, peace and security from South Asia and the Middle East. Ms. Nazish is a Senior Fellow at the New America Foundation, International Security Program.
Ms. Nazish was awarded the Daniel Pearl Fellowship in 2014, which took her to the New York Times, where she worked on the Metro desk covering terrorism court in Manhattan, NYPD and the Muslim community in New York areas. She also assisted at the foreign desk.
Ms. Nazish is a former journalism professor who taught Covering Conflict and International Journalism in India, and is a former democracy rights activist in Pakistan.
She has reported from Pakistan, Nepal, India, Afghanistan, Turkey, Syria, Iraq and the United States, with by lines in The Diplomat, the LA Times, the Washington Post and Al-Jazeera among others.
She occasionally tweets @kirannazish