10 Dos & Don'ts: Buying Art
Skipping Ikea and going for 'real art'? An expert shares ten valuable tips on art collection.
When people ask me how to get started collecting art, I want to say, 'just do it,' but as I wrote last week, it can be difficult for those just starting out, so I tell them to visit many galleries and do some reading before they make a choice. I also provide them with this list of ten 'dos and don'ts':
1. DO choose art with a story. Being beautiful is not enough.
2. DO learn the story behind the work and the artist.
Here's an example: Thai artist Yanawit Kunchaethong creates organic prints made from fruits. He begins by himself planting various fruit trees, and when the trees mature, he picks the fruits and flowers as they appear. He then creates a juice from them and applies that to paper, which he places on the printing press to create unique and natural prints. Kunchaethong developed this technique out of concern for the environment, but he also did it because he had to be resourceful since he didn't have enough money to buy printing ink.
3. DO choose art that you can appreciate for a long time.
You'll most likely live with your art for longer than your sofa, so choose art that you won't tire of. The story of the art helps you appreciate it. Choose art that will keep you engaged and involved. This is one of the criteria I use when selecting art for my gallery.
4. DO NOT follow the pack when choosing art.
Choose art that is uniquely you. Just because your friends have a painting by 'so-and-so' or from Cambodia, doesn't mean that it's right for you.
5. DO NOT choose art that blends into the background of your walls.
Choose art that commands attention, art that demands people take notice.
6. DO choose art that triggers your emotions and dreams.
Art has the potential to transform lives. It can make you feel relaxed, happy and sad. Art can provide the inspiration to bring us to do things we never dreamed possible.
7. DO buy art from a young artist.
The art world has too many starving artists. You can stop this. Many artists decide early in their career whether or not to continue. Your choice will make them extremely happy, it will help them live, help them survive and help them decide to make a career as an artist. (One of my hopes for the future is to see fewer 'skinny' artists.)
Here is another example:
Takako Sato is 27 years old and like many of our artists, works a variety of jobs to pay the rent and live. Some may know her as an aerobics instructor at Tokyo gyms. When we call her and tell her that someone has chosen her work, she's thrilled and encouraged to continue her work as an artist.
8. DO choose work that will bring back memories.
Many of the visitors to our gallery look for work by Japanese artists. They may not live in Japan forever, but they want art that will bring back remembrances of the time spent here.
9. DO NOT worry about understanding the art.
When you choose art that you don't completely understand, you challenge yourself. You can learn about the art. You can find out about the artist's motivations, what the artist is trying to say and you can also think about what the art means to you. The art will help you and others learn and grow. 'Don't think, feel.'
10. DO choose art for your kids.
It can inspire and motivate them. You already spend money on schools, books, camps and clothes. If you have children, select art for their rooms—it's education, enrichment and a cultural expense that will pay many dividends. Visit a gallery with your children and pick some pieces that you all like. This will help them learn about art at a young age. It's well worth the money. Most likely they'll have the work for longer than you.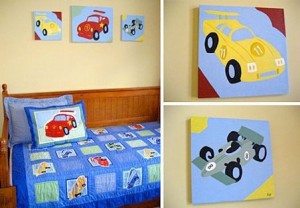 SPECIAL NOTE:
Readers of this blog who are based in or travelling to Japan are invited to the grand opening of the Tobin Ohashi Gallery—our newly named gallery—in the Bakurocho section of Tokyo. The event will be on Thursday September 30 from 6-9pm.
You can find directions on the Tobin Ohashi Gallery Facebook page and the address is: Yokoyacho 1-4, in Nihonbashi, Chuo-ku, Tokyo, Japan.
Also, there will be a 30-page catalogue available at the opening. This catalogue, of $15 value, will be given free at the opening to everyone who brings a copy of this column to the opening.