China's relations in the Asia-Pacific: Burma
Friends of the Burmese junta are few, but chief among them is China.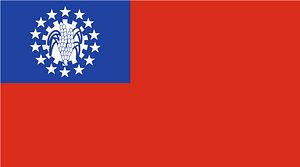 Western countries enjoy taking aim at Burma. It's an easy shot. Led by a junta with little credibility among its own people and even less abroad, the country's military has a notorious reputation as a bunch of thugs, exemplified by the 2007 crackdown on Buddhist monks.
Friends of the Burmese junta are few, but chief among them is China.
It's a relationship built on pragmatism and mixed feelings for the other countries along China's southern flank. Ties with Hanoi have never been great, though the current climate is an improvement on previous decades. The same can be said for Thailand.
From a logistics perspective, ties with Burma are of a similar ilk, and in many ways further advanced. Burma's coastline along the Andaman Sea, the Indian Ocean and the Bay of Bengal is a key component in Beijing's plans to broaden its trade routes. China National Petroleum Corp (CNPC) has begun construction of an oil and gas pipeline across Burma's north. Almost 800 kilometres in length, it will run from Madeira on Burma's west coast through Rakhine, Magway Mandalay and Shan State then into China's Yunan Province at Ruili.
Millions will be spent developing port facilities, which will mean oil and gas en-route to China from the Middle East won't be forced to pass through the crowded US-controlled Malacca Straits. Military bases further-up the Andaman coast are planned to ensure rights of trade while keeping in check India's planned projection across the Indian Ocean.
Importantly, China's progress hinges on development of its hinterland in the remote east, where much of its heavy industry is being shifted to from western provinces like Guangzhou. Additionally, Beijing has shown its readiness to provide extensive military and economic aid to win Burmese support.
But Beijing's attitude to Naypyidaw has sorely tested its moral fibre and a foreign policy that preaches non-interference in its neighbour's affairs. The two remain deeply suspicious of each other.
Chinese in Burma—not unlike Vietnam—aren't always totally welcomed, particularly in Mandalay, where widespread land acquisitions by Chinese businesses, special schools for Chinese-only students and a wealth gap between locals and an expanding Chinese population has harboured resentment. Beijing at times must also deal with thorny ethnic issues which plague the internal politics of Burma, such as the Chinese-friendly Wa people in the north and east of Shan state.
With China emerging as an increasingly important player, there are reports that pro-China and anti-China factions are emerging within the military, not unlike those that emerged in the Communist Party Of Vietnam (CPV) during the lead-up to recent five-year Congress.
As such, keeping China's neighbors and strategic partners—like Burma—content as it embarks on its next economic growth phase is proving a significant headache for foreign policy writers in Beijing.
Luke Hunt is The Diplomat's Southeast Asia correspondent.