Singh's CHOGM Dilemma
Why sustained engagement, not punishment, may be better for India and Sri Lanka.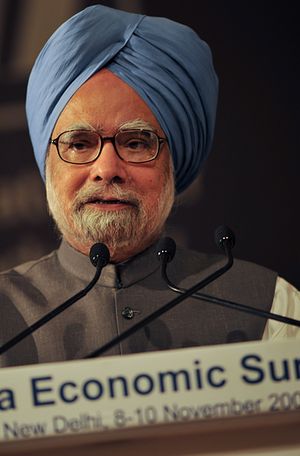 Manmohan Singh, the Indian Prime Minister, is facing mounting internal political pressure on whether India should attend the Commonwealth Heads of Government Meeting (CHOGM) to be held in Colombo in November. His critics insist that India join with Canada in boycotting the Commonwealth meet to protest Sri Lanka's dismal human rights record and the increasingly authoritarian leadership under President Mahinda Rajapaksa. The situation escalated last week when parties in Tamil Nadu, where voters are ethnically and linguistically aligned with Sri Lankan Tamils, unanimously passed a resolution urging Singh to stay away from the much-anticipated meeting in November. For his part, Singh, aware of the domestic consequences, has trodden carefully, stating in a noncommittal tone that his decision on whether to travel to Colombo would be taken in "the best interests of the people of India and Tamil Nadu."
If Singh were truly concerned about the long-term geopolitical interests of India and Tamil Nadu, and the political fate of Sri Lankan Tamils, he would attend the Commonwealth meeting in November. Failure to do so would not only hinder India's proven leverage in Sri Lanka, but it would cause bitterness in Colombo, potentially bolstering China's emerging influence in the region.
Proven Leverage
Although the strategic relationship between India and Sri Lanka has been mutually beneficial, India maintains considerable leverage over the small island country owing to its economic might, proximity and shared history. India has used that leverage for its own strategic interests on several occasions, most notably to promote peace and reconciliation in Sri Lanka and to protect the rights of Sri Lankan Tamils.
It was primarily thanks to India's sustained engagement with Sri Lanka, for example, that the most recent Northern Provincial Council elections were held after 25 years with the begrudging acquiescence of leaders in Colombo. The Tamil National Alliance (TNA), Sri Lanka's main ethnic Tamil party, secured an overwhelming mandate in the Tamil-dominated areas and has already called for wider regional autonomy. One day after being sworn in as Chief Minster of the Northern Province, C.V. Wigneswaran not only recognized India's role in pressuring the Sri Lankan government to hold the election, but he also declared that India's help in the "war-torn society" was "absolutely essential."
Wigneswaran and the TNA's renewed campaign to improve the quality of life for Sri Lankan Tamils means India's leverage and pervasive influence in Sri Lanka is needed now perhaps more than ever.
The China Variable
Singh's decision must also take into account another important intervening variable: an eager China seeking to exert its influence in the region and gain a foothold in the strategically important Indian Ocean. The looming presence of China in the Indian subcontinent has always been a source of concern for officials in Delhi, but the worries are more pronounced now, particularly in Sri Lanka.
In the wake of international frustrations over human rights conditions in Sri Lanka, China has emerged as a reliable partner for the small country. China has established an enormous footprint in the island country, financing "with no strings attached" infrastructure projects such as the Port of Hambantota, the Mattala Rajapaksa International Airport, Katunayake-Colombo Expressway, the Lakvijaya Power Plant, and the ultramodern Center for Performing Arts in Colombo. The Hambantota port is particularly noteworthy. It is strategically located on the Indian Ocean and is set to serve as one of the most significant shipping hubs in the Indo-Pacific Region. China has already invested billions in the port, which it hopes will help it exert stronger influence in the Indian Ocean and serve as a strategic wedge against India.
China's growing influence in Sri Lanka has attracted considerable attention from Delhi, and rightly so. Only weeks after Indian External Affairs Minister Salman Khurshid visited Sri Lanka earlier this month, officials in Colombo announced that China was funding two new convention halls and has been awarded a Rs. 27.9 billion ($213 million) contract to build state-of-the-art clinical facilities. Boycotting the CHOGM will only widen the divide between Delhi and Colombo and inadvertently strengthen China's influence in Sri Lanka and the broader South Asia region.
While Singh's decision will undoubtedly have electoral consequences, particularly in Tamil South India, they pale in comparison to the broader ramifications of boycotting the Commonwealth meeting. India's interests in Sri Lanka and the South Asian region are much larger than Canada's and Singh's ultimate decision should reflect that geopolitical reality. If it does not, it could have unintended consequences not all for India but for the political future of Sri Lankan Tamils.
Malik Neal is Fulbright Junior Research Scholar studying post-war reconciliation in Sri Lanka. He is currently based in Kandy.