Google Sells Motorola to Lenovo in China's Biggest Technology Acquisition
$2.91 billion purchase makes Lenovo the world's third-largest smartphone maker.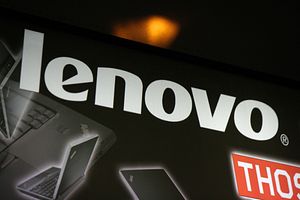 Less than two years after venturing into the hardware business, Google has unexpectedly announced that it will sell its unprofitable Motorola Mobility division to Lenovo. After paying an enormous $12.5 billion for Motorola in 2012, the Internet search giant is dumping the company for a comparatively paltry $2.9 billion. Regardless of the bargain price, Lenovo's acquisition represents the largest technology deal in Chinese history.
It was the second multi-billion dollar purchase made by Lenovo in a week, after it announced last Thursday that it would buy IBM's x86 server business for $2.3 billion. The move was allegedly aimed at expanding Lenovo's reach beyond the PC market. The company already makes smartphones, though they are largely unknown outside of China and India, but the acquisition of Motorola will effectively make Lenovo the world's third-largest smartphone maker behind Apple and Samsung.
"The smartphone market is super competitive, and to thrive it helps to be all-in when it comes to making mobile devices," wrote Google CEO Larry Page in a company blog post. "It's why we believe that Motorola will be better served by Lenovo — which has a rapidly growing smartphone business and is the largest (and fastest-growing) PC manufacturer in the world. This move will enable Google to devote our energy to driving innovation across the Android ecosystem, for the benefit of smartphone users everywhere."
Motorola, under Google, was able to produce the innovative "design-it-yourself" Moto X and the budget-friendly Moto G. Unfortunately, for all of those handsets' praises, Google's hardware venture was a money-bleeding venture. Just last quarter, Motorola lost $248 million. It was $192 million in the red in the year-ago quarter, as well – far from living up to its exorbitant purchase price.
Google's loss will be a major gain for the Chinese tech giant if it can convince Western consumers to adopt Lenovo handsets.
"The Chinese vendor gets access to the valuable U.S. smartphone market and the fast-growing Latin America region. This complements its existing global PC business," said market research firm Strategy Analytics. "For Motorola, it gains access to an ambitious 'sugar daddy' that has a strong presence in the huge China market. For Google, it divests a loss-making hardware division."
Lenovo will pay $660 million in cash, $750 million in stock, and the remaining $1.5 billion in the form of a three-year promissory note. The purchase includes more than 2,000 of Motorola's "patent assets" – though Google will hold on to patents that pertain to its Android operating system.
The deal must also be approved by U.S. and Chinese authorities.