With Deals, Lenovo Solidifies Position in Global Market
Plus the U.S. and China spar over Xu Zhiyong and Austin Ramzy. First Friday links in the Year of the Horse.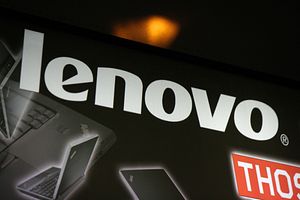 Happy Year of the Horse, everyone. The Year of the Snake was an interesting one — Xi and company's first full year in power provided hints about how China will handle domestic and foreign policy issues for the next decade. Let's check out some of the final China news stories from the Year of the Snake.
Chinese company Lenovo Group announced two major business deals this week —  purchases of IBM's low-end server business and Google's Motorola Mobility. The Diplomat has more details here. The New York Times reported that the deals, worth $5.2 billion together, are likely part of a business strategy to move Lenovo away from an over-reliance on the sagging PC market. The moves are also a sign of Lenovo's ambition (as their CEO told Fortune) to become a top global brand, surpassing Apple and Samsung. The deals will need to be approved by the Committee on Foreign Investment in the United States, which could potentially kill the sales over national security concerns. Still, Reuters reports that Lenovo will likely not face legislative obstacles to the purchases.
In other news, Chinese activist Xu Zhiyong was officially sentenced to four years in prison last weekend, sparking protests from various human rights organization as well as foreign governments. The Diplomat's earlier coverage of Xu's case can be found here. In Amnesty International's statement on the case, East Asia Research Director Roseann Rife called the verdict "shameful but sadly predictable."
The U.S. State Department also weighed in, with Spokesperson Jen Psaki saying that "the United States is deeply disappointed." She added, "We call on Chinese authorities to release Xu and other political prisoners immediately, cease restrictions on their freedom of movement, and guarantee them the protections and freedoms to which they are entitled under China's international human rights commitments." The European Union's Delegation to China released a similar statement, expressing "regret" for the conviction and calling on the Chinese government to "to release immediately Dr. Xu Zhiyong and other individuals, who have been prosecuted for the peaceful expression of their views and guarantee the protection and freedom to which they are entitled." Despite the official pronouncements, there's little to no chance the Xu case will tangibly affect China's diplomatic relationships.
The U.S. and China also verbally sparred over New York Times reporter Austin Ramzy, who was denied a visa renewal and forced to leave China on Thursday. The White House issued a statement saying it was "very disappointed" that Ramzy was forced out of the country. In a possibly veiled threat, the statement said China's restrictions on foreign journalists "are not consistent with freedom of the press—and stand in stark contrast with U.S. treatment of Chinese and other foreign journalists."
Chinese Foreign Ministry Spokesman Hong Lei responded by repeating the Chinese government's position that Ramzy had violated Chinese law by continuing to travel on his original visa (issued while he worked for Time magazine) before his new visa (for his job at NYT) came through. Hong said, "China does not accept the unjustifiable accusations by the U.S. side" over Ramzy's case. Hong added that China hopes "foreign journalists observe Chinese laws and regulations and do news coverage in an objective and fair-minded way."
Meanwhile, Ramzy will continue reporting from Taiwan, causing South China Morning Post to declare Taiwan the "winner" in the visa dispute. It will be the first time a New York Times reporter is stationed full-time in Taiwan. There has also been speculation that, if Beijing continues to squeeze foreign reporters, other news agencies might begin to use Taiwan as a reporting base.