Is North Korea Really 'Rattled' By the U.N. Prison Camp Inquiry?
Some analysts believe the U.S. prisoner release shows Pyongyang is worried about an ICC hearing.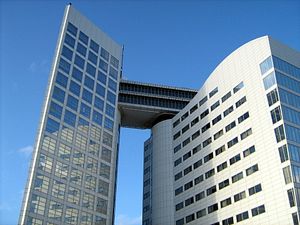 In another surprise prisoner release by Pyongyang, the two remaining U.S. prisoners in North Korea were freed on November 8. The U.S. welcomed the release of two men, Kenneth Bae and Matthew Todd Miller, who "had been held for two years and seven months, respectively," according to U.S. State Department spokeswoman Jen Psaki. Bae and Miller were let go just a few weeks after the release of fellow American Jeffrey Fowle, in what some analysts are suggesting is North Korea's attempt at a charm offensive to either bring the U.S. back to talks over sanctions or improve its image in light of an EU-Japan draft resolution to the U.N. The resolution concerns a U.N. inquiry published earlier this year that documents North Korea's political prison camps, and the torture, slave labor and other atrocities that occur there, and seeks to have the Security Council put the case before the International Criminal Court.
Professor Yang Moo-jin of the University of North Korean Studies in Seoul told the AFP that "The North is apparently trying to counter the diplomatic mood in support of the U.N. draft resolution targeting its leader," and that "From Pyongyang's point of view, it's a present for the U.S., and a message that it wants to have a dialogue."
Su Mi Terry of Columbia University and also a former senior intelligence analyst said the regime of Kim Jong-un is worried about being convicted by the ICC, and that "This human rights thing is showing itself to be an unexpected leverage for the U.S." Bruce Klingner of the Heritage Foundation and formerly the CIA concurred, saying the inquiry "startled the regime and led to frantic attempts to derail the process."
It is perhaps too early to say Pyongyang's actions are frantic, or that the resolution before the U.N. is giving the U.S. or anyone else "unexpected leverage." Releasing these prisoners was a low cost move designed to show goodwill and good faith, without actually doing anything in the way of reforming its system of political prisons. As the AFP report points out, North Korea's ally China has not shown itself willing to throw Pyongyang under the bus just yet and would likely veto any Security Council resolution, despite deteriorating bilateral ties over the past year. However, if the Kim regime does not feel like it can trust China to continue providing protection from international prosecution, then there is indeed a sea change occurring within the Hermit Kingdom.