Is Russia More Powerful Than China in Cyberspace?
Recent intrusions by Russian hackers indicate that Moscow's cyber espionage activities are expanding.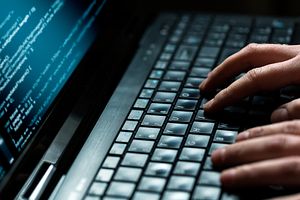 Russian hackers have breached an unclassified network at the White House and had access to sensitive data such as U.S. President Barack Obama's schedule, CNN reported  yesterday.
However, Ben Rhodes, Obama's deputy national security advisor, said that classified White House networks were not compromised.
"We're constantly updating our security measures on our unclassified system, but we're frankly told to act as if we need not put information that's sensitive on that system," he told CNN. "In other words, if you're going to do something classified, you have to do it on one email system, one phone system. Frankly, you have to act as if information could be compromised if it's not on the classified system."
According to officials, the attack appears to have been executed by the same Russian hackers, responsible for the breaches of U.S. State Department networks over the past year – a cyber attack labelled the "worst ever" against a U.S. federal agency.
As I reported before (see: "Russia Tops China as Principle Cyber Threat to US"), Russia has recently been singled out as one of the most sophisticated nation-state actors in cyberspace and is expanding its cyberwar capabilities. For example, the Russian Ministry of Defense is establishing its own cyber command, responsible for conducting offensive cyber activities (similar to the United States Cyber Command).
"While I can't go into detail here, the Russian cyber threat is more severe than we had previously assessed," the director of national intelligence, James Clapper, told the Senate Armed Services Committee during the 2015 presentation of the "Worldwide Threat Assessment of the U.S. Intelligence Community" earlier this year.
Over the last couple of years, a pattern of accusations and counter-accusations ("naming and shaming") has slowly emerged as the modus operandi of state and non-state actors in cyberspace.
For example, the United States has recently been accused by a Russian cybersecurity firm to be behind sophisticated cyberattacks by state-sponsored hackers, labelled the Equation Group (see: "Is the US Behind the Most Sophisticated Cyber Attacks to Date?").
"The Equation group is probably one of the most sophisticated cyber attack groups in the world; and they are the most advanced threat actor we have seen," stated a paper, written by experts from the Moscow-based cybersecurity firm Kaspersky Lab in February.
Recent media reports have recently revealed close ties between Kaspersky Lab and the Russian military and intelligence services. And while pursuing U.S., Israeli, and British cases of cyber espionage, "the company hasn't pursued alleged Russian operations with the same vigor," according to Bloomberg News.
The White House recently announced that it will create a new office integrating data on cyber threats from various intelligence organizations (Central Intelligence Agency, National Security Agency, etc.) and distributing this information to other federal agencies.
Obama's fiscal year 2016 budget request asked for $16 billion in overall expenditure for cybersecurity; the Pentagon spends around $5 billion on cyber defense and its cyber arsenal per year.