Uzbek Activist Sentenced to 5 More Years for 'Violating Prison Rules'
Azam Farmonov has already served 9 years in jail for extortion charges, which human rights groups say were fabricated.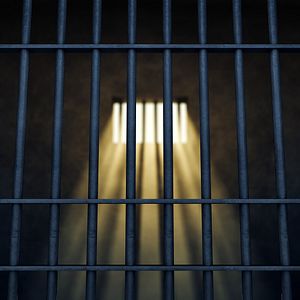 After serving nine years in prison, Azam Farmonov, an Uzbek activist, was to be released at the end of April. Instead, his wife — Ozoda Yakubova — received a phone call on May 21 from a former detainee at the Nukus pretrial detention center who said Farmonov had been sentenced to an additional five years for disobeying prison rules. Farmonov was reportedly transferred back to the Jaslyk prison colony.
Farmonov's father-in-law is Talib Yakubov, the vice president of the Human Rights Society of Uzbekistan (HRSU). Yakubov now lives in exile in France. Farmonov had been chairman of the HRSU branch in Gulistan, Sirdarya Region. His focus was on the economic and social rights of farmers and the disabled. According to HRSU, before his arrest:
…Azam Farmonov had defended the rights of local farmers who had accused some district farming officials of extortion, corruption and failing to protect farmers' interests. He alleged that after he started investigating the farmers' allegations and confronted local officials with his findings, some of the farmers were pressured by local officials and police, including through physical intimidation, to withdraw their allegations against the officials and instead to accuse Azam Farmonov of exerting pressure on the farmers to implicate local officials in abuse of their positions.
Since Farmonov's arrest and conviction in 2006, Human Rights Watch, Amnesty International and other human rights organizations have routinely reported on his case. Amnesty International called him "a prisoner of conscience" and Human Rights Watch included a profile of his plight in their September 2014 report on politically motivated imprisonment in Uzbekistan. Farmonov was convicted of extortion along with Alisher Karamatov, another human rights activist, after being coerced into confessing.
Due process violations marred Farmonov's pretrial detention and trial. Authorities held both him and Karamatov incommunicado for the first few days of their detention and subjected them to torture. Officers of the National Security Service (SNB) placed sealed gas masks on their heads to simulate suffocation and beat their legs and feet, pressuring them to "confess."
Farmonov reportedly sent a note, written on toilet paper, to his family asking them to urge UN Secretary General Ban Ki-moon — who is scheduled to visit Uzbekistan from June 9-11 — to press his case personally with President Islam Karimov.
According to HRW, Farmonov wrote that "there is no right of appeal for the prisoners of [Jaslyk]," and that "the prison allows any official to accuse any prisoner of disobeying the prison rules and to detain them in an isolation cell." In the past Farmonov's eligibility for early release was blocked because of the vague charge that he violated prison rules, which HRW says included "helping prisoners write appeals."
Little has been said of Karamatov, the other activist arrested and charged with Farmonov in 2006. In 2008, Karamatov's wife was allowed to visit him. He had been temporarily transferred to Sangorodok, a prison hospital near Tashkent, after he began coughing up blood. Tuberculosis was detected in both of Karamatov's lungs, and his wife said he'd gotten extremely thin. There were no further details in a 2011 Amnesty International report on his and Farmonov's imprisonment.*
In their condemnation of the extension on Farmonov's sentence, HRW noted that the EU, the UN Committee against Torture, and others have called for his release and registered their concern regarding Uzbekistan's regular practice of arbitrarily extending prison terms. But the EU has not been consistent:
…an EU statement on May 18 following a meeting of the EU-Uzbekistan Cooperation Council read, "the EU welcomed Uzbekistan's readiness to discuss about human rights with the EU in an increasingly open fashion within the Human Rights Dialogue."

"The extension of an unjust sentence for a human rights defender, not Uzbek officials' hollow rhetoric, is the real test of whether the government is 'ready' to improve human rights," Swerdlow said. "This deeply unjust action should prompt an appropriate, robust response by the EU and other actors."
*Update: Karamatov was released from prison in 2012 on account of his deteriorating health.