Is China Moving Closer to a Military Base on the Horn of Africa?
Plus, details on China's five-year plan, more on the Ma-Xi meeting, and a US delegation in Tibet. Friday China links.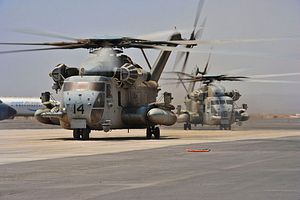 Time for your weekly round-up of China-related news…
The chief of the general staff of China's People's Liberation Army, General Fang Fenghui, visited Djibouti this week, where he met with the president, foreign and defense ministers, and the chief of staff of the Djibouti Armed Forces. China Military Online has an outline of Fang's visit.
The trip sparked more speculation that China is moving to opening its first overseas military base in Djibouti, as detailed in this DefenseNews story. Djibouti's President Ismail Omar Guelleh has been open that the two sides are discussing a Chinese military base, although no Chinese officials have confirmed the reports. China regularly participates in anti-piracy operations in the Gulf of Aden; having a military base in Djibouti would provide easy access to resupply and support facilities. The United States, Japan, and France already have military bases in Djibouti, which is strategically located at the junction between the Gulf of Adan and the Red Sea.
However, China's interests in Africa as a whole continue to focus on economic and social relations, according to the consensus at a Kenyan seminar on "Deepening China-Africa Cooperation." Xinhua cited officials from China as saying that the upcoming leaders' summit in South Africa, the Forum on China-African Cooperation, would be an opportunity to advance economic and trade ties, to the benefit of both sides.
In other news, Bloomberg Briefs has a detailed look at China's 13th Five Year Plan, based on the proposal approved during the fifth plenum in early November. It's broken down into handy bullet points, with more detailed articles on everything from China's demographics to its energy strategy.
Meanwhile, Andrew Batson looks more closely at he consider to be the "unrealistically high" GDP growth target, which China's top leaders say must reach 6.5 percent per year in order for China to reach its goal of doubling 2010 GDP and GDP per capita by 2020. Batson looks at where those promises originally came from, and how the Chinese Communist Party has now found itself "held hostage to unrealistic growth targets inherited from previous generations of political leaders."
Over in Taiwan, UPN conducted a public opinion survey regarding last Saturday's meeting between the top leaders of China and Taiwan. The results indicate just how fractured Taiwan is on cross-strait issues: 37.1 percent declared themselves "satisfied" with Ma Ying-jeou's conduct during the meeting; 33.8 percent said they were "not satisfied" and 23.3 percent said they had "no opinion." Interestingly, however, 67 percent of respondents would be in favor of Tsai Ing-wen meeting with Xi, with only 8.6 percent opposed.
Finally, Nancy Pelosi, the minority leader in the U.S. House of Representatives, is in China this week along with six other congressional Democrats. Her visit included a stopover in Tibet, reports the Associated Press – a fascinating choice, given how outspoken Pelosi has been on human rights issues (including Tibetan rights) in China. Back in the early 1990s, Pelosi was the spearhead of a Congressional campaign to revoke China's Most Favored Nation status over the violent quelling of the Tiananmen Square protest; in 2008 she called on "freedom-loving people throughout the world" to "speak out against China's oppression and China and Tibet." Pelosi said she had shared her views on Tibet with Chinese officials and hoped "some of that conversation will be useful as we try to talk about some other subjects as well."