Is a Chinese National Fighting Against Islamic State in Syria?
A Chinese national is fighting for the YPG. How does this affect Beijing's role in the conflict?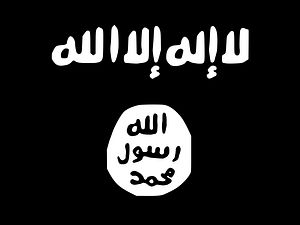 The war in Syria has dominated the global headlines for the last four years. One of the of the main aspects of this conflict is the large numbers of foreigners who are traveling to join one of the many factions currently involved in the fray. Media attention has mostly focused on young Westerners joining jihadist groups. According to the U.S. State Department, 20,000-30,000 foreigners from more than 100 countries have traveled to Syria and Iraq to join jihadist groups, primarily ISIS (also known as the Islamic State). As the terror attack in Paris this November showed, these fighters sometimes bring the conflict back home.
There has been some attention toward the foreigners who fight for the other side as well. According to an open-source report by Bellingcat, something like 400 foreigners have joined various Kurdish and Christian militias in the region, including over 100 Americans and 70 Britons. Although these numbers pale in comparison to the stream of recruits joining ISIS, it does show that the conflict in Syria is becoming increasingly internationalized.
China has mostly attempted to distance itself from the Syrian conflict. Beijing has in large parts been content to continue to acknowledge and endorse Bashar al-Assad's regime. While it has some misgivings about Russia's military intervention in the conflict, it has cautiously supported Moscow's policies in the country as well.
However, the conflict is increasingly involving China, whether it wants to be involved or not. As Shannon Tiezzi has previously covered for The Diplomat, according to some estimates, something like 300 ethnic Uyghurs from China's western Xinjiang province had joined ISIS at of this January. One Chinese citizen, Fan Jinghui, has been executed by ISIS.
That may just be the tip of the iceberg. Christina Lin from Center for Transatlantic Relations at SAIS-Johns Hopkins University recently wrote in the Times of Israel that 3,500 Uyghurs had established a base in Syria and have conquered a Syrian government airbase with support from Turkish intelligence. According to Lin, these Uyghurs belong to the Turkestan Islamic Party (TIP,) a movement affiliated with the Jabhat al-Nusra and al-Qaeda, which is fighting ISIS, the Syrian government, and moderate rebel groups on the ground in Syria. Like its western counterparts, Beijing is worried that fighters from both ISIS and al-Qaeda affiliated group will return to China and commit terror attacks. This fear is probably not alleviated by the fact that ISIS recently released a propaganda nasheed in Mandarin, urging Muslims to "wake up" and take up weapons to "rebel" in accordance with Allah's commands. You can listen to the full song on the website Jihadology.
However, it seems like a Chinese citizen is potentially going to meet his erstwhile countrymen in battle. According to the BBC, a 25-year old Chinese national going by the nom de guerre Ba Si Pan is fighting alongside the Kurdish militia YPG in Northern Syria. Pan said that he joined YPG purely because he wanted to help in the fight against a common enemy of humanity. "IS has taken so many innocent lives," he says, and he feels a responsibility to fight them.
Pan is originally from China's southwest Sichuan province. He told the BBC that he didn't have a proper job back home, and recently split up with his girlfriend. He apparently received some military training in 2012, and has been involved in firefights with ISIS since his arrival this October. The Chinese government has never specified whether it is legal for its citizens to enter Syria to fight. However, its embassy in Syria has urged citizens not to travel in the country.
Although Pan is the first known Chinese national to join YPG, he isn't the first ethnic Chinese man to fight ISIS. One of the most popular YPG fighters on the Chinese internet is Huang Lei, a British-Chinese volunteer who has been active in the mainstream Chinese media and on social media websites such as Sina Weibo and WeChat.
There has been no official comment from the Beijing on whether they condone or condemn Chinese citizens fighting for Syrian opposition groups. In all likelihood, the Chinese government is probably of two minds about it. On one hand, Pan and Huang (who isn't a Chinese citizen) are fighting against an enemy who could potentially attack China. This could reinforce China's desired image as a partner against global terrorism, something that President Xi Jinping emphasized after three Chinese citizens were killed in a recent terror attack in Bamako.
On the other hand, there are plenty of factors that could make China reluctant to support its citizens fighting in Syria. Firstly, it could encourage more jihadist attacks against China. It could also complicate relations with Russia and Turkey, which have been bombing not only ISIS, but also moderate rebel groups. Finally, the positive attention given to Chinese fighters such as Pan could result in domestic pressure against Beijing; for example, if they were injured and needed medical extraction back to China. This could force the Chinese government to become involved in a conflict which they would rather keep out of.