Whales Again a Diplomatic Issue for Australia-Japan Relations?
Australia is once again at odds with Japan over whaling in the Southern Ocean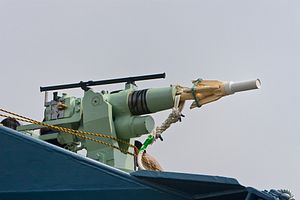 Opposition and activists are asking Malcolm Turnbull to bring up Japanese whaling in the Southern Ocean if he meets Shinzo Abe later this month.
Australia and Japan have a good relationship with a mutual powerful friend in the United States. There is the possibility of a Japanese-built submarine, or at least partially built, in the Soryu class. There was the free trade agreement signed in 2014. Tony Abbott was close to Shinzo Abe, before the Australian prime minister was ousted by his party room.
However one area that remains disagreeable for both sides is whaling in what might be called Australia's "backyard," the Southern Ocean. Japan's plans to recommence whaling as soon as the end of this month, upsetting Australia, the U.K. and conservationists. Australia won its case against Japan in the International Court of Justice last year, which ruled Japan's killing of minke whales was not for scientific purposes and that whales did not need to be killed to be studied. (For a much more detailed view see here).
Japan this year has said it has taken the concerns on board and will limit its target to 333 whales, only a third of the previous catch. Other whales, such as humpback and fin whales, will not be hunted, according to Japan.
Whale and Dolphin Conservation  has said, "To many, Japan has now really become the pirate whaler of the 21st century." Sea Shepherd meanwhile insisted, "Any violation of the sanctity of the Southern Ocean Whale Sanctuary or the Australian Whale Sanctuary will be regarded as a criminal act."
Australia's Opposition has said that the government has not properly stood up to Japan on this matter, with Shadow Attorney General Mark Dreyfus "calling on" Environment Minister Greg Hunt to "show some backbone and stand up to Japan." "Standing up" to other nations seems to be a favored rhetorical tactic of whoever's in Opposition – and of many columnists, also.
Hunt said on November 28 that Australia "strongly opposed the decision to Japan… It cannot unilaterally decide whether it has addressed the scientific committee's questions." Meanwhile Foreign Minister Julie Bishop has said the government has made "representations at the highest level to urge Japan not to resume whaling this year and to comply with its international obligations" and that she had raised the issue with her counterpart when he was recently in Australia.
Whilst Japan's protestations of scientific research have always seemed almost insultingly specious there's also no doubt that killing whales is a far more complicated and emotive issue for many than killing other creatures, such as rabbits or even kangaroos (whose meat is stocked by both large supermarket chains and pushed by some environmentalists as a sustainable and much leaner alternative to beef). As this 1979 article explains, killing our "lovable sea cousins" at some point became abhorrent.
For Australian purposes however, this need not be part of the argument: Japan is going against a ruling of the ICJ and Australia has an interest in the Southern Ocean. That should be enough to keep diplomatic pressure up, whatever the subsequent result.