Zika Virus Hits Vietnam
Vietnam becomes the latest country in the region to report its first cases.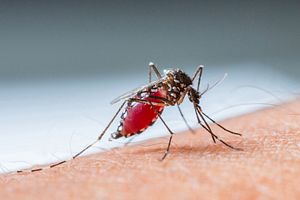 Vietnam reported its first cases of the Zika virus, health authorities said Tuesday.
A 64-year old woman in Nha Trang and a pregnant 33-year old in Ho Chi Minh City fell sick in late March and tests confirmed they were Zika-positive. Zika is carried through mosquitoes which can then transmit the virus to humans.
"After epidemic investigations, we consider the source of infection could be mosquito," Deputy Health Minister Nguyen Thanh Long said of the patient in Ho Chi Minh City according to Reuters.
Both individuals are in stable condition and no further infections have been found among relatives and neighbors. Authorities have quarantined living areas of the patient in Ho Chi Minh City and taken samples from others living nearby.
Vietnam is just the latest country in Southeast Asia to report a case of the virus. Within the region, Thailand has been the worst-hit country thus far with nine Zika cases uncovered between 2012 and 2014. Cambodia, Indonesia, Malaysia, and the Philippines each have had one Zika-related case since 2010.
However, the World Health Organization (WHO), the United Nations' (UN) health body, has warned that despite this, the Zika virus is likely to have spread more widely in the region than the number of cases would suggest since detection is often delayed, in part due to the fact that its symptoms are similar to other mosquito-borne viruses like dengue. On a positive note, the organization also said that there has so far been no link in Southeast Asia between Zika and micocephaly – a birth defect associated with abnormal smalless of the head and incomplete brain development.
The Zika virus first grabbed international headlines in 2015 when thousands of reported cases in Brazil suggested a strong correlation with fetal brain deformities amongst the newborn children of infected pregnant women.