ASEAN Steps Up Zika Battle in Special Meeting
Health ministers vow to take action to stem the virus.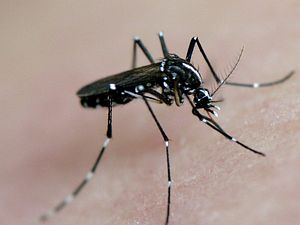 ASEAN ministers held a meeting via teleconference this week to intensify efforts against the Zika virus amid rising cases in Southeast Asian states.
The ASEAN Health Ministers' Special Video Conference, which occurred on Monday, featured Southeast Asian health ministers as well as representatives from the World Health Organization (WHO).
During the meeting, the ministers shared the situation in their respective countries as well as discussed potential measures to tackle the virus. Thus far, five Southeast Asian countries have been hit by the Zika virus. Singapore in particular has seen the number of locally transmitted cases rise to the hundreds, with the city-state's premier Lee Hsien Loong warning at the 28th ASEAN Summit earlier this month that Southeast Asia should prepare itself for a "possibly extended campaign against Zika."
In a joint statement following the conference on Monday, the ministers agreed on five actions to combat the virus. These were: improving surveillance systems to meet WHO standards; sharing relevant information on each country's efforts; enhancing efficiency in surveillance and response based on existing ASEAN mechanisms; strengthening the screening process for detection; and conducting joint research.
But even as these measures are adopted, Southeast Asian officials and other practitioners remain clear-eyed about their limits. According to The Bangkok Post, Thailand's Public Health Minister Piyasakol Sakolsatayadorn emphasized to reporters that research on the virus is expensive, with Thailand already spending over 20 million baht ($575,000) on detecting the virus.
The Post also quoted Takeshi Kasei, the director of program management at the WHO, who said that he was concerned about the "little knowledge" the public still has about the virus, indicating that much more would need to be done in the area of public outreach to stem the virus.
"Despite the fact that Zika has long existed in Southeast Asia, there are still unanswered questions and a knowledge gap regarding the virus among people," he reportedly said.