Speaking of the South China Sea: International Law, Arbitrals, and Central Asia
Also Uzbek militants and Tajikistan forgot the insulin; weekend reads.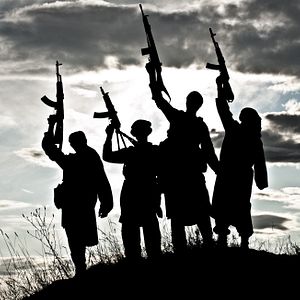 Weekend Central Asia reads:
Central Asia and the South China Sea: Just kidding. No one has yet written (to my knowledge) a piece bridging the gap between landlocked Central Asia and the flashpoint that is the South China Sea. In lieu of a maritime dispute, however, there may be something to explore here with regard to the application of international law as well as use of arbitral proceedings to settle disputes.
In Kyrgyzstan this week, many human rights advocates were disappointed by the country's Supreme Court. The court decided to punt the case of Azimjon Askarov back to a regional court rather than order his immediate release–as the UN Human Rights Committee called for earlier this year. Kyrgyzstan's constitution includes an article–41 to be precise–that says "Everyone shall have the right to apply in accordance with international treaties to international human rights bodies seeking protection of violated rights and freedoms. In the event that these bodies confirm the violation of human rights and freedoms, the Kyrgyz Republic shall take measures to their restoration and/or compensation of damage." That language would seem to obligate Kyrgyzstan to comply with the UN HRC's decision, but whether that will happen is still an open question. For more on the proceedings, Anna Lelik wrote two dispatches from Bishkek for EurasiaNet that are worth taking the time to read.
Speaking of arbitral proceedings, last summer I noted that Russia was taking Turkmenistan to court over gas prices. More information has come out recently–EurasiaNet has the details in English–stating that Gazprom is looking to get $5 billion from Turkmenistan in reimbursements for gas supplied between 2010 and 2015. The case was filed at the Arbitration Institute of the Stockholm Chamber of Commerce and as the article notes, what little we know is probably an orchestrated leak, "a public relations shot across Turkmengaz's bow."
Are Uzbek Militants In Disarray? Bruce Pannier, taking note of how much Uzbeks are discussed in reference to transnational terrorism these days, digs into the details of Uzbek militant groups. For starters, he points out, "Uzbeks are the most likely to be reported in militant groups from Afghanistan and Pakistan to Syria and Yemen." The most obvious reason? "[T]hey are the largest ethnic group in Central Asia." On the IMU, Pannier writes that by the end of last year it looked like the IMU was done for but that hasn't stopped rumors of their reformation, helped along by the Uzbek government's consistent mongering. But there's this:
Asked why the Uzbek government claims there are hundreds of IMU fighters in northern Afghanistan, the source [in the Uzbek Interior Ministry] said, "To get money."
Moving further afield, Pannier examines Uzbeks fighting in Syria and Iraq. Though some are reported among the ranks of the Islamic State, there are significant numbers fighting with rebel groups opposed to ISIS. "Some are veteran fighters from the IMU but most are not," Pannier notes. Many were recruited as migrant workers in Russia and Turkey, and "most of these, according to Ozodlik's sources, are Uzbeks from Kyrgyzstan."
On a not completely unrelated note, Christian Bleuer's two dispatches (here and here) for the Afghan Analysts Network on the myth of Chechens fighting in Afghanistan are worth reading, as is Kate Clark's recollection of searching for Chechens in 2000 in Afghanistan.
No More Free Insulin in Tajikistan: It's not a big story, but this article on Asia-Plus noting that Tajikistan would not be able to provide free insulin to needy diabetics, is part of a tapestry of stories underscoring the country's deep economic dysfunctions. According to the Tajik health minister, Nusratullo Salimzoda, "The national budget for 2016 does not earmark funds to ensure the provision of free insulin" for an estimated 3,500 diabetics, out of 34,000 sufferers in the country, who need free medicine. Apparently the "small reserve" intended for children has also been exhausted.
What happened? Well, according to Asia-Plus the minister said that "officials forgot about people suffering from diabetes while working out the national budget for 2016." Five million somoni, or a little over $630,000, is needed for the medicine "but our ministry does not have such funds," the minister said.