India to Skip SAARC Summit in Pakistan Post-Uri Attack
India, and possibly Bangladesh, Afghanistan, and Bhutan, will refrain from attending the 19th SAARC Summit this November.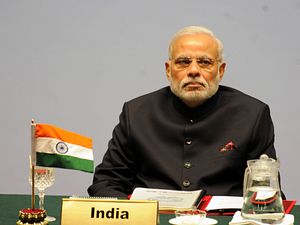 India has officially made a decision to not attend the upcoming South Asian Association for Regional Cooperation (SAARC) summit in Pakistan. New Delhi's decision comes in the aftermath of an attack by militants that it said crossed the Line of Control into India-administered Kashmir to strike at an Indian Army camp in Uri.
Since the attack, the Indian government has strongly condemned Pakistan and looked to isolate Islamabad on the world stage. Indian Home Minister Rajnath Singh described Pakistan as a "terrorist state" in the immediate aftermath of the attack.
In a statement, the Indian External Affairs Ministry noted that it had "conveyed to current SAARC Chair Nepal that increasing cross-border terrorist attacks in the region and growing interference in the internal affairs of Member States by one country have created an environment that is not conducive to the successful holding of the 19th SAARC Summit in Islamabad in November 2016."
The Indian statement added that "some other SAARC Member States have also conveyed their reservation about attending the Islamabad Summit." As part of Delhi's strategy of increasing Pakistan's isolation—globally and especially regionally—India has been working to convince other regional states to avoid participating in the Islamabad summit. Reportedly, Afghanistan, Bangladesh, and Bhutan will withhold participation in the summit.
India is by far the largest member of the eight-member regional grouping. In the 31 years since the organization's founding in 1985, SAARC's efficacy in the region has been limited by tensions and disagreements between India and Pakistan, its first and second largest member states respectively.
Separately, the Dhaka Tribune cited a senior official in Bangladesh noting that Sheikh Hasina, the prime minister of Bangladesh, will skip the meeting due to Pakistan's "repeated and shameless" interference in Bangladeshi affairs. Bangladesh's finance and home ministers had skipped early ministerial SAARC meetings held in Pakistan.
For Indian Prime Minister Narendra Modi's government, the failure of the SAARC summit, while deleterious for South Asian integration in the short-term, represents a tactical win in isolating Pakistan in the aftermath of the recent Uri attack.