Indonesia Ratifies Maritime Treaty
MLC ratification said to help in formulating national policy and secure seafarer rights.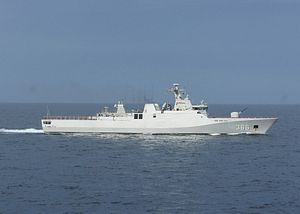 This week, Indonesia's legislature approved the ratification of a key convention on maritime labor.
The House of Representatives unanimously approved the ratification of the 2006 International Labor Organization (ILO) Maritime Labor Convention (MLC) on Thursday, a decade after it was first signed and three years after it came into effect.
The MLC is an international labor convention that sets out the rights of seafarers to decent working conditions. The over-100 page agreement was designed to both specify and secure the rights of the of 1.5 million seafarers worldwide – including wages, rest, leave, medical care and accommodation – as well as establish a level playing field for quality shipowners operating under the flag of countries who have ratified it.
By one recent estimate, Indonesia has the third largest number of seafarers in the world after China and the Philippines. It is currently embarking on a global maritime fulcrum under President Joko "Jokowi" Widodo of which concern for the welfare of Indonesian seafarers is a  part.
Dede Yusuf, the chairman of Commission IX in the Indonesian legislature which oversees labor affairs and held a series of hearings before the ratification, said the ratification can help the government in drafting a national policy to preserve the rights of Indonesian sailors in line with global norms.
"It is expected the ratification can strengthen the legal basis for the government in drafting a national policy to step up the protection, respect and fulfillment of the rights of Indonesian sailors along with human rights principles," he said according to The Jakarta Post.
The MLC is often referred to by its supporters as the fourth pillar of international maritime law, with the others being the International Convention for the Safety of life at Sea (SOLAS), the International Convention on Standards of Training, Certification and Watchkeeping for Seafarers (STCW), and the International Convention for the Prevention of Pollution from Ships (MARPOL). Critics have argued that the Convention does not go far enough to address concerns, with proposals in some areas listed as recommendations rather than requirements for those signing on.
According to the ILO, 79 member states have ratified the Convention, which came into force in 2013. Typically, once an instrument of ratification is officially deposited, it takes around a year for the MLC to enter into force in that country.