SAARC Summit Cancellation Will Sting Pakistan, But Won't Prevent the Next Uri or Pathankot
The cancellation of a regional summit is embarrassing, no doubt, but won't stop attacks like Uri from taking place.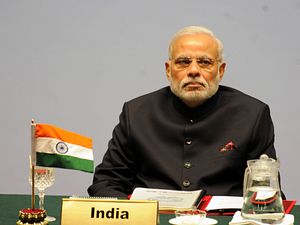 Well, India did it.
In its first major successful diplomatic blow against Pakistan in the aftermath of the attack by Pakistan-based militants at Uri earlier this month, the 19th South Asian Association for Regional Cooperation (SAARC) summit in Islamabad has been cancelled.
New Delhi's reticence about participating in the aftermath of the attack led to a broader boycott encompassing four of the South Asian grouping's members. Bangladesh, Afghanistan, and Bhutan joined India in announcing that they would not attend the Islamabad summit, informing chair Nepal of their decision this week. The cumulative effect of Delhi's efforts is a regional diplomatic victory, dealing a blow to South Asian regionalism, but handing India an important tactical win in its policy of choice in the aftermath of the Uri attack: to isolate Pakistan.
Of course, for long-time regional analysts, it should be little surprise that SAARC has suffered once again at the hands of the India-Pakistan rivalry. And while India can celebrate its ability to isolate Pakistan within the region, demonstrating that Prime Minister Narendra Modi's "neighborhood first" diplomacy is yielding some dividends, it's less certain that isolation alone can change Pakistan's behavior.  True, Islamabad will no doubt be humiliated by the cancellation of the SAARC meeting, but there's little reason to believe that this development will lead to any change in the problems that led to this outcome in the first place.
Vexed by the Pathankot attack earlier this year and now Uri, Delhi will nonetheless have to reckon with Pakistan continuing its use of subconventional proxy groups across the Line of Control in Kashmir and across the Punjab border. That primary reason the SAARC boycott will fail to change Pakistan's tactic of choice is because the boycott will ring through the halls of the Pakistani foreign office in Islamabad and ring hollow at the Pakistani Army's General Headquarters in Rawalpindi.
The post-Uri rhetorical salvos coming out of India and the SAARC boycott will do little to convince Pakistan's military and intelligence services that there isn't tactical value to be found in prodding Indian targets in Kashmir at a time of general unrest in the Valley. As I observed in my article written in the immediate aftermath of the Uri attack, Delhi's options post-Uri (and post-Pathankot and post-Gurdaspur) were limited. Moreover, despite increasing bloodthirst across India for use of the country's hard power toolkit against Pakistan, every government, including Modi's, knows the reasons why strategic restraint is really the only viable course.
Some among those who acknowledge the limitations of hard power use against India's nuclear-armed neighbor have put forward more creative solutions, such as a unilateral abrogation of the decades-old Indus Waters Treaty, dealing a blow to Pakistan's water security in retaliation. But that too could end up an own goal for India, severely undermining Delhi's hard-won reputation as a responsible rising power. The feedback from a unilateral end to the IWT, one of the most successful resource-sharing agreements ever, would come back to bite India as it seeks membership in the Nuclear Suppliers Group and a greater voice on the international stage.
To be sure, the SAARC boycott sends a regional message that "Pakistan does not behave responsibly." That in itself will have value for India. For the Modi government, judging by the reaction in all corners of the Indian media, the SAARC boycott may even help assuage calls for retaliation post-Uri, at least temporarily. Moreover, that India won the backing of three other SAARC member states helps amplify the message. A unilateral pull-out by South Asia's largest country could have led to charges that India was acting as a spoiler for greater regionalism in South Asia.
Unfortunately, India's desired strategic end-state–getting Pakistan to give up its regular use of sub-conventional proxies across the border–is no closer to becoming a reality as a result of the SAARC boycott. Delhi's toolkit remains necessarily ill-suited at changing the preferences of Pakistan's military leadership, whose very raison d'être remains the perpetuation of enmity with India. Meanwhile, as long as Kashmir's destiny remains unreconciled with Indian authority, Pakistan's tactics are likely to remain the same. Uri was a crystallization of this most unfortunate reality.