Judges and Rice: Cambodia's Expanding Reliance on China
Is there a limit to Beijing's largesse for its southern ally?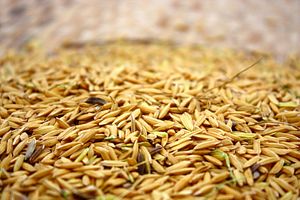 PHNOM PENH — Cambodia is rapidly expanding its diplomatic affair with China. Early last week it appealed to Beijing for help amid plunging rice prices and then three days later Phnom Penh signed an MoU seeking Chinese assistance in overhauling its much maligned judiciary.
The memorandum of understanding allows China to provide training, finance and expertise with a focus on commercial courts, in a country where the separation of powers between the government and the judiciary is constantly being questioned.
Reforms are needed. Efforts by the United States, Germany and Australia – among others – to help improve the Cambodian court system have ended in frustration. But doubts over whether China can actually do this are as grave as the concerns for Beijing's investment strategy here.
Partners Again
In recent years Cambodia has given China unflinching support, which mattered most in the South China Sea dispute where Beijing has faced virulent opposition from nearly all of its neighbors.
Claims by Brunei, Indonesia, Malaysia, Vietnam, and the Philippines were ignored by Cambodia and in return Beijing's largesse has topped about $20 billion over the last 15 years. Its overarching influence dominates most facets of life in Cambodia.
The courts can now be added to a lengthy list that includes the military, economics, and foreign aid, roads, railways, ports, and even intelligence gathering — a glowing tribute to Beijing's Go Global policy that was initiated in 2001.
One year later, China began its latest Cambodian foray when it wrote-off debts incurred by the Khmer Rouge, who the Chinese had backed openly from 1970 – after Cambodia's founding father and former monarch, Norodom Sihanouk, was ousted from power and fled to Beijing.
From there, Sihanouk's radio broadcasts urged all Cambodians to join the Khmer Rouge and cadre numbers swelled allowing Pol Pot to curry favor with Beijing as the ultra-Maoists seized Phnom Penh in 1975 and launched the tragic Year Zero policies, which ended with a Vietnamese invasion more than three-and-a-half-years later.
Civil war continued as did Chinese support for the Khmer Rouge until late 1998. Beijing then beat a diplomatic retreat as efforts began to put Pol Pot's surviving henchmen on trial for crimes against humanity and genocide.
At the same time Western countries armed with their own aid packages stepped in, but carping over human rights and the linking of financial incentives to good governance soon upset Phnom Penh.
Prime Minister Hun Sen was happy to see an end to China's brief absence, with the debt write-offs in 2002, as Go Global began pushing state-owned companies and their investors to the forefront of Chinese foreign policy, designed to open-up international trade routes through its String of Pearls strategy.
China has since signed long-term island leases off Cambodia's south coast and its companies are chief sponsors of elite units within the Royal Cambodian Armed Forces, which in return guard their massive economic land concessions.
Politics and the Judiciary
Sam Rainsy, leader of the opposition Cambodian National Rescue Party (CNRP), has accused Hun Sen of using the courts to crack down on dissent ahead of commune elections next June and general elections a year later.
However, the engagement of China is unlikely to assuage him or Cambodia's many critics. China's own judiciary lacks independence and, in the United States, a Congressional Executive Commission on China found that "the Communist Party also influences judicial decisions in both direct and indirect ways."
It was a point noted by Kingsley Abbott, senior legal adviser at the International Commission of Jurists, who told the Phnom Penh Post that Cambodia "should focus on establishing independent judges, prosecutors and lawyers who are able to carry out their work free from interference."
"Certainly, China should not be used as a model for justice reform in Cambodia, given its well-documented harassment of human rights lawyers, legal assistants and activists, and its own challenges with justice reform and the establishment of an independent judiciary," he said.
The U.S. Congress has also passed a resolution condemning the Cambodian government for its attacks on the CNRP and in June a similar resolution was passed by the European Parliament accusing Hun Sen's administration of using the courts to lay politically motivated charges against the opposition.
"The Hun Sen government is brutally repressing not just freedom of expression and association but also any form of human rights defense," the EU's Ignazio Corrao of Italy said, adding aid should be sent through Cambodia's democratic channels only, particularly with a view to elections in 2017.
The EU also demanded the government revoke arrest warrants for Sam Rainsy, currently in exile due to a defamation suit; and his deputy Kem Sokha, who remains holed-up at CNRP headquarters in the capital after being sentenced to five months in prison in a case involving allegations of prostitution.
It's all rich fodder for the Chinese assigned to implement judicial reform.
Politics and Money
With the introduction of milling equipment, Cambodia emerged as a leading rice producer about four years ago and in 2015 it exported 538,396 tons. But hopes of lifting exports to a targeted one million tons have faltered amid falling demand and drought.
Rice prices have also slumped, to $193 per ton from $250 per ton in August, punishing Cambodia's receipts further and prompting Hun Sen to ask China to speed-up its implementation of a new rice purchasing pact and a loan agreement.
Prices for rubber, palm oil and other raw materials have also fallen sharply while foreign aid from the West has dwindled and rising wages have cast doubts over garment manufacturing.
The economy, like the courts, is not in great shape, further increasing Cambodia's dependency on China. But how long that can last for is the important question.
The Chinese economy is buckling under debts in excess of US$28 trillion and the Philippines, under a new administration, has signaled a desire to improve relations with Beijing in the South China Sea.
Manila's move has pleased China and this is threatening to change regional dynamics in the near term and perhaps undermine the role Cambodia has carved out for itself as Beijing's sole absolute ally in the region.
What China does with Cambodia's judiciary remains to be seen. New administrative offices will house operations where a legal and judicial research center will provide key policy recommendations under a five-year plan. Costs here will be minimal.
But as a cash-strapped benefactor, Beijing can only become much less generous with Cambodia's broader economic needs than it has been in the past. That will put Hun Sen in a very difficult position when he heads into the next election.
Luke Hunt can be followed on Twitter @lukeanthonyhunt