The Belt and Road: Beyond Geopolitics and Development
Political economy, terrorism narratives for state gain, and historical memory; recommended reads.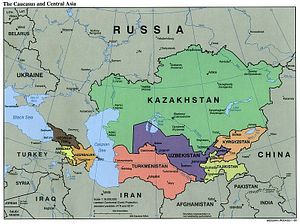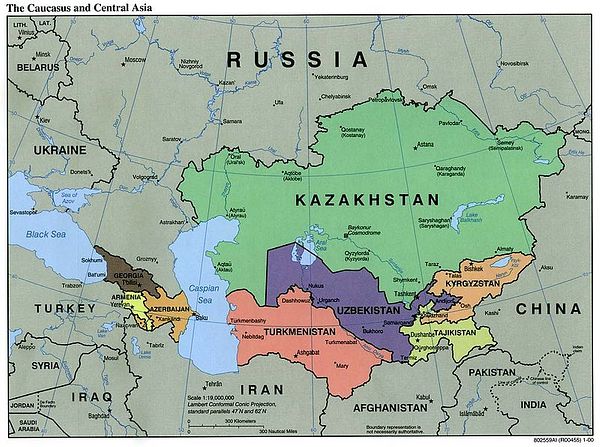 Weekend reads:
Political Economy and the One Belt, One Road: Alexander Cooley, in a report for the Center for Strategic and International Studies, offers a refreshing dash of lukewarm water on the hype surrounding China's visionary trans-Asian infrastructure development scheme. Cooley isn't entirely dismissive of the project but urges scholars and policymakers to move beyond geopolitical and development narratives, to spare a moment to look at the interplay between externally funded projects and local politics:
Recent experiences in Central Asia suggest that while OBOR has the potential to fund valuable new transit infrastructure, it also risks stirring domestic political competition, fueling networks of graft and rent-seeking, and not fulfilling its transformative potential.
Cooley carefully picks through some of the major assumptions of "gamers," who focus on the OBOR's geopolitical aspects and "traders" who hone in on development aspects. Gamers, he says, may overemphasize the project's strategic goals and traders, in turn, overemphasize the stabilizing effects of connectivity projects. All in all, it's a nuanced and honest assessment of a project so often described in extreme terms, be they praising or scornful.
The Strange Case of Jaysh Al-Mahdi and Mr. ISIS: Franco Galdini and Zukhra Iakupbaeva, in a recent paper published by George Washington University's Central Asia Program, illustrate the ways in which Kyrgyzstan's security forces and political leaders have manipulated the threat of terrorism, drawing on the tropes of the Global War on Terror, to fit a domestic agenda. Using two cases — that of an alleged terrorist group called Jaysh al-Mahdi (JM) and the case of last summer's shootout between an alleged ISIS cell in Bishkek and Kyrgyz security forces — the authors demonstrate a dizzying array of contractions in both cases that can do little more than point to the purposeful use of the terrorism narrative.
It's important to note that the paper only looks at two cases. So often, there are reports that authorities across Central Asia have arrested a number of people for alleged terrorist ties or plots. Few of these cases are followed up on in public view, but the headlines alone contribute to an overall (and over inflated) sense that terrorism is a major threat.
Historical Memory and the Great Urkun: Last week EurasiaNet ran an excellent commentary from Alexander Morrison, a history professor at Nazarbayev University. Morrison notes that the Central Asian revolts in 1916 have "always been interpreted in ways that suited contemporary political priorities." The revolts at one time were evidence of "revolutionary consciousness" and the anti-colonial fight, according to early Soviet historians. Later, the revolts were recast as part of the "class struggle" against the Tsar. In more modern memory, the revolts have been recast again as part of a series of "national-liberation movements." These interpretations are interlinked but different, and as Morrison argues, reflect the attitudes of the historians more than reality.
Of late, the term "genocide" has crept in, with Kyrgyz and Kazakh scholars in particular emphasizing the scale and brutality of the Urkun. In response, Russian scholars push back, using labels like "general tragedy" to soften the blame on Russia. "Yet, even this apparent compromise avoids confronting the realities of Russian colonialism in Central Asia," Morrison writes. In the end, "the best way to preserve the legacy and remember the lessons of the 1916 Central Asian Revolt is to avoid instrumentalizing the suffering of its victims for contemporary political purposes, and instead focus on questions of historical responsibility and agency."