Who Are Central Asia's Exiles?
A new database pools information about political exiles pursued across borders by the states of Central Asia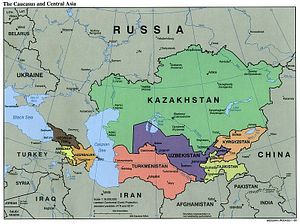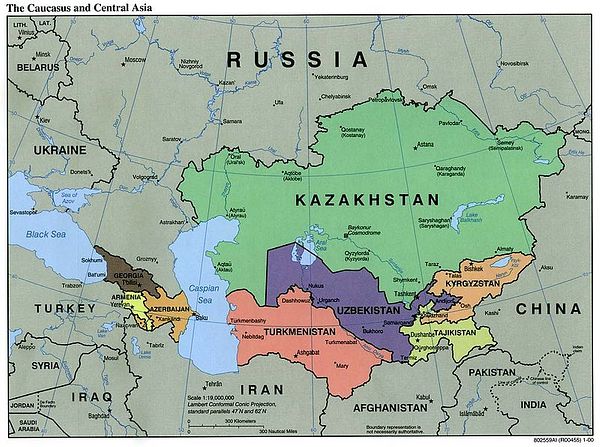 In 2007, Alisher Saipov was murdered leaving his office in Osh, Kyrgyzstan. A prominent young ethnic Uzbek journalist, he had been given anonymous warnings to cease his work and days before his death had told friends he suspected Uzbek security services were following him.
Saipov was eulogized a year after his death by Tyntchtykbek Tchoroev, the then-director of RFE/RL's Kyrgyz Service, who called the young journalist, "bright, energetic, charismatic" and lamented that no progress had been made in solving his murder. Saipov was, "one of a group of bright, young Kyrgyz journalists who devoted themselves passionately to strengthening Kyrgyz civil society after the 2005 Tulip Revolution."
Although Saipov was not an exile — he was an ethnic Uzbek but a Kyrgyz citizen — he was killed under circumstances that pointed back across the border. He had created an Uzbek-language newspaper and smuggled it across the border, much to Tashkent's frustration. His death fit into a larger pattern of extrajudicial and extraterritorial measures taken by Central Asian authorities to pursue a range of undesirables.
The post-revolution Kyrgyz president, Kurmanbek Bakiyev, had committed to solving Saipov's murder but a year after Saipov's death Tchoroev observed that "the clock is ticking, and our trust in the Kyrgyz government's commitment to justice in this case grows a bit more threadbare with each passing day."
Now, Bakiyev (and his son, Maxim) are exiles and appear alongside Saipov in a database launched publicly this week by Exeter's Central Asian studies network. The Central Asian Political Exiles (CAPE) database contains more than 100 individuals, all citizens of the five Central Asian states, who fit into a pattern of pursuit by regional authorities. They range from former regime elites like the Bakiyevs to journalists like Saipov, across four categories: former regime insiders, secular oppositionists, religious exiles and alleged extremists, and journalists and civil society activists.
The database was put together by John Heathershaw, Alexander Cooley, David Lewis and Edward Lemon "to chart the extra-territorial security measures deployed by Central Asian states and the human rights threats abuses and concerns faced by exiles and opposition movements."
Beyond the type of "exile" the database also catalogs information across three stages the researchers identified in the patterns of extra-territorial measures taken by state authorities. In "stage 1" there are efforts to intimidate, defame, and dissuade via arrest warrants or threats. In "stage 2" individuals are arrested or otherwise detained, often convicted of something. And in the final stage, "stage 3" there are extraditions, renditions and attacks or assassination. Not all individuals experience all three stages, but all those listed experience at least one.
What the database lacks is a sophisticated interface, but this is an infinitesimal complaint when set next to the utility of such a database and the promise of further development. With the states of Central Asia disappearing citizens and pursuing their opponents across borders, having a growing list of cases is extremely valuable to researchers, journalists and rights activists alike. "What we have found," the database's introduction notes, "is the widespread and increasing use of extra-territorial security measures by all Central Asian states but with more cases from Uzbekistan and Tajikistan." As authorities increasingly chase their enemies — real and perceived — across the world, it will be critical to log and study the patterns of pursuit.