What's Next in the Ablyazov Saga? French Court Set to Rule on Extradition
The UN Special Rapporteur on Torture warns that if Ablyazov is extradited to Russia, he will likely end up back in Kazakhstan.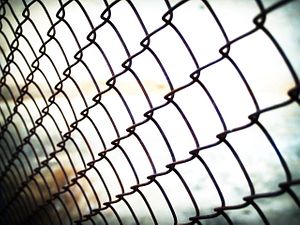 Mukhtar Ablyazov's saga is a long one. The businessman and banker, once Kazakhstan's minister of energy, industry and trade, formed an opposition political party in 2001, and has been pursued on various corruption charges through the courts of several nations since 2009. Among other things, Ablyazov stands accused of embezzling billions from his former bank, BTA.
The latest chapter has seen Ablyazov's case stalled in French courts as the country's legal mechanisms churn over whether to extradite the downfallen tycoon to Russia.
On Friday, the French Council of State, the country's highest administrative court, is expected to rule on whether to cancel or not an extradition order signed by then-Prime Minister Manuel Valls in 2015 after the Court of Cassation upheld the ruling of a lower court, which had approved the extradition request to either Ukraine or Russia.
UN Special Rapporteur on Torture and Other Cruel, Inhuman or Degrading Treatment or Punishment Nils Melzer said in a press release on December 7 that "France must refrain from extraditing a person to a country where there are substantial grounds to believe he risks being subjected to torture." France does not have an extradition treaty with Kazakhstan, but it does have such agreements with Russia and Ukraine, which are seeking Ablyazov in this case.
The UN press release notes that Ablyazov was the victim of persecution because of his engagement in opposition politics and was allegedly the victim of ill-treatment when he was in detention in Kazakhstan in 2002.
Melzer emphasized that "diplomatic assurances such as those required by the Court of Appeal do not liberate France from its obligations under international law on human rights, humanitarian law and refugee law, in particular the principle of non-refoulement."
Non-refoulement is the principle of not returning refugees or asylum seekers to a country in which they are likely to be persecuted.
In 2011, Ablyazov was granted political asylum in the United Kingdom. Ablyazov had fled Kazakhstan and Russia for the U.K. in 2009 — he claims he had been the target of an assassination attempt and that someone tried to kidnap his son — after Astana took over his bank. The new owners then filed almost a dozen civil cases against Ablyazov on behalf of the bank in the British courts. After losing a number of legal battles, Ablyazov fled London in 2012. An arrest warrant had been issued after a judge determined that Ablyazov had lied in court about his assets.
In 2013, French authorities arrested Ablyazov in the south of France.
Also in 2013, police in Rome raided a villa and detained Ablyazov's wife, Alma Shalabaeva, and 6-year-old daughter, Alua Ablyazova. Within three days they'd been deported forcibly to Almaty, escorted on a private jet hired by the Kazakh embassy. The incident stirred up a firestorm in the Italian press. In December 2013, Kazakhstan relaxed movement restrictions on Alma and Alua, who promptly left the country. There were given refugee status by Italy in April 2014.
As researchers from the Electronic Frontier Foundation (EFF) argued in a presentation at the Black Hat cybersecurity conference in August 2016, the Ablyazovs were the victims of Operation Manul, a spearphishing campaign which led the Kazakh authorities to the location of Ablyazov's family. One of the researchers told Reuters, "This is one of the very few campaigns where there is such a direct link between spying and physical danger."
Ablyazov, if extradited to Russia, is expected to soon thereafter end up in Kazakhstan. Even if Russia does not formally extradite Ablyazov, Moscow often looks the other way when Central Asian states perform extraordinary renditions to forcibly return wanted individuals to the region.
"If the Council of State confirms the extradition order signed by the French Prime Minister, it is likely that Mr. Ablyazov will be extradited to Russia within days or even hours after the decision," Melzer said. "[A]nd from there, potentially to Kazakhstan, where there are substantial grounds for believing that Mr. Ablyazov risk of being subjected to torture."