From Uzbekistan to Missouri: An Immigration Story
An Uzbek family's journey to America; ice fishermen in Kazakhstan; and politics in Tajikistan. Weekend reads.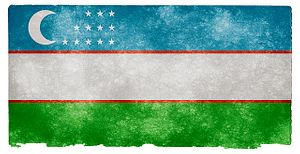 Some Central Asia-themed Weekend reads:
The Missouri Uzbeks: Erkin Rahimov won the green card lottery in 2009 and immigrated to the United States in early 2010 from Uzbekistan, landing in Kansas City, Missouri with his wife, Limara, and sons Rasool and Murad. Erkin's daughter Sabikha from his first marriage also came from Ukraine, where she'd been raised by her mother. Recently, they all became citizens and NPR told their story this week in a poignant narrative that was published just as immigration returned to the forefront of American political discourse.
The Rahimov's story is powerful because it is a small story, about one family and what coming to America meant for them. But this part is powerful too. Erkin, a civil engineer, "works for a Canadian company that makes harvesting equipment, traveling throughout Missouri and Arkansas to train dealers and mechanics." An Uzbek engineer working for a Canadian company helping American businesses, mechanics, and farmers — the globalism contained in just one sentence is yet another reminder that immigrants are what make America great already.
"I'm so excited!" Sabikha said after taking the oath to become a citizen. "I want to make this country better. It gave so much to me. I want to give back."
Fishing the Ice in Kazakhstan: National Geographic published a wonderful photo essay this week about fishermen on the Ishim River which cuts through Astana, Kazakhstan's glittering Dubai-wanna-be capital. The city is poised in one of the world's coldest regions, once winter settles in. Still, fishermen trudge out onto the ice, drill a hole, and sit. Aleksey Kondratyev, a Kyrgyz photographer, noticed that the Kazakh ice fishers made themselves tents out of plastic to shield them from the wind. His images are haunting yet comical, human figures crouched over the ice — the sky and the earth blazing winter white — obscured from view by plastic.
Sidelining a Stalwart in Tajikistan: In early January, Tajikistan's President Emomali Rahmon  dismissed the longtime mayor of Dushanbe and replaced him with Rustam Emomali, the president's 29-year-old son. Mahmadsaid Ubaydulloyev had been running Dushanbe since the mid-1990s. Bruce Pannier, for RFE/RL, dove a bit deeper in Ubaydulloyev's past last weekend, explaining how Ubaydulloyev was, at one point, considered one of the most powerful people in Tajikistan. Pannier points out that beyond Rahmon, Ubaydulloyev "was the last person from the civil war era to hold a top post in government."
What the next generation of Tajik leaders looks like is unclear. Rahmon, 64, is set to persist in power as long as he wishes. The posting of his son to Dushanbe factors into the tea-leaf reading Central Asianists like to do about succession and power transition. Ubaydulloyev remains chairman of the Senate, itself a key position.