Pukkuksong-2: Why North Korea's New Solid-Fuel Ballistic Missile Matters
North Korea's new missile and launcher show that Pyongyang is taking survivability seriously.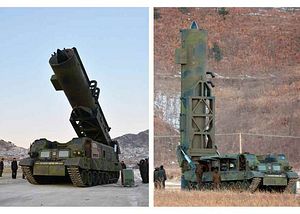 The Diplomat's Ankit Panda (@nktpnd) and Prashanth Parameswaran (@TheAsianist) discuss the significance of North Korea's first missile test of 2017 involving the solid-fueled Pukkuksong-2 and take stock of the U.S.-Thailand alliance.
Click the arrow to the right to listen. If you're an iOS or Mac user, you can also subscribe to The Diplomat's Asia Geopolitics podcast on iTunes here. If you use Android, you can subscribe on TuneIn here. If you like the podcast and have suggestions for content, please leave a review and rating on iTunes and TuneIn.