Chinese Vice FM Proposes New Regional Mechanism for South China Sea States
Liu Zhenmin, China's vice foreign minister, calls for a new regional mechanism for the South China Sea.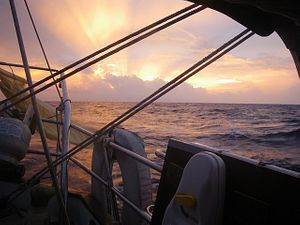 On Saturday, at the Boao Forum for Asia, an annual conference on regional issues in Asia, Chinese Vice Foreign Minister Liu Zhenmin pushed for coastal states of the South China Sea to establish a new cooperation mechanism. The forum is hosted in the city of Boao in China's Hainan Province.
"Without interfering with each country's proposition, the mechanism would serve as a platform to enhance mutual trust, strengthen cooperation and share interests," according to a readout of Liu's remarks from China's Xinhua news agency.
"It would contribute to exchanges in such areas as disaster prevention and reduction, maritime rescue, environmental protection, biodiversity, scientific research and navigation safety," according to Xinhua's paraphrase of Liu's remarks.
Liu additionally emphasized that the proposed mechanism would be "complementary" to existing regional relationships. Notably, this proposed mechanism would sit outside of the realm of the Association of Southeast Asian Nations and existing multilateral forums between China and ASEAN, including under the 2002 Declaration of the Conduct of Parties in the South China Sea (DOC).
Liu's remarks come after the latest annual push by ASEAN states and China to conclude a Code of Conduct for the South China Sea, resulting in a draft document, but no further progress.
Notably, Liu's proposal does not suggest any role for the proposed mechanism in helping to resolve disputes. Xinhua carefully noted that Liu's proposal still means that "territorial and jurisdictional disputes" should be resolved "through consultation and negotiation by countries directly concerned" — China's years-old position on the South China Sea.
Instead, what we see with Liu's proposal at Boao is continuing interest by China in contributing to a recalibration and expansion of regional security mechanisms in the Asia-Pacific. As I've discussed in these pages before, we've seen growing evidence of this in recent months and year.
Most recently, China's Foreign Ministry released a white paper outlining priorities on "Asia-Pacific Security Cooperation," which outlined a vision broadly compatible with Liu's proposal for a new regional mechanism. That white paper outlined a vision to improve "the existing regional multilateral mechanisms and strengthen the framework for supporting peace and stability in the Asia-Pacific region."
For now, it's unclear if Liu's proposal will see any interest among Southeast Asian states, but with both ASEAN unity and centrality under doubt in recent months, Beijing may sense an opportunity.
Among ASEAN states, Vietnam, the Philippines, Brunei, and Malaysia are claimants in the South China Sea, with Indonesia an interested party given its exclusive economic zone overlap with parts of China's capacious nine-dash line claim. Taiwan, along with China, is the only non-ASEAN claimant in the South China Sea.
Moreover, with the Philippines under Rodrigo Duterte chairing the regional organization, Beijing may further sense that the opportunity to try its hand at shifting the needle on regional governance is better now than in the past, especially as the United States under President Donald J. Trump appears to be considerably less interested in Southeast Asian affairs than the Obama administration.