Singapore Launches World's First Submarine Safety Portal
The new Submarine Safety Information Portal shows Singapore's emphasis on cooperation in the undersea domain.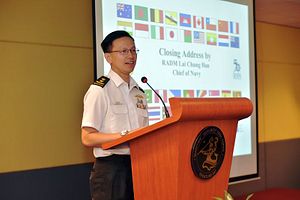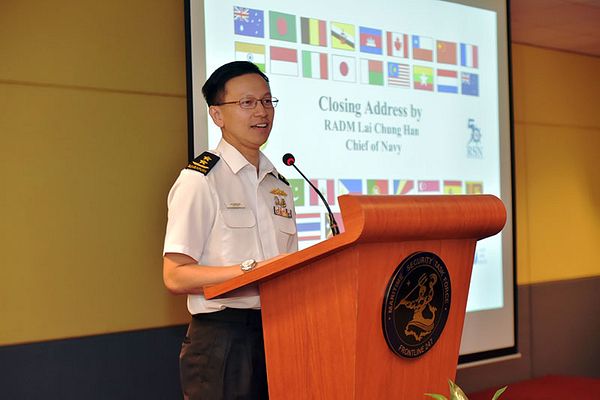 A flurry of activity in the maritime domain has been occurring in Singapore over the past few weeks, with a series of events held as the Republic of Singapore Navy (RSN) commemorates its 50th anniversary, including the International Maritime Exhibition and Conference (IMDEX) (See: "Foreign Warships to Join Singapore for First International Maritime Review").
Unsurprisingly, the focus has been on headline-grabbing items like the launch of Singapore's first-ever International Maritime Review or the city-state's announcement that it would acquire two additional submarines (See: "Singapore to Boost Submarine Fleet"). Less in the limelight, but equally as important, is Singapore's unveiling of the world's first portal for underwater safety. The establishment of the Submarine Safety Information Portal (SSIP), which will be housed in Singapore, is just another indicator of how much emphasis the city-state is placing on increasing safety in the undersea domain.
Over the past few years, Singaporean defense officials have been repeatedly warning that given the busyness and shallowness of some of Asia's waters as well as the rapid rise of submarines expected in the region over the next few years, there is a need to enhance submarine operational safety and boost multilateral submarine rescue cooperation. This could be accomplished in several ways, including information sharing, exchanging best practices, setting common standards, and even developing some rules of the road for the undersea domain.
For a few years now, the SSIP has been touted as being part of the information sharing aspect of this response. Back in 2015, Singapore's navy chief, Rear Admiral Lai Chung Han, said that a dedicated Submarine Safety Information Portal could be established to provide submarine operating centers and submarines at sea with real-time tracking of deep draft commercial vessels and hazards to prevent underwater accidents (See: "A New Plan to Manage Asia's Submarine Race?").
The SSIP, Lai said at the time, could be hosted at the Information Fusion Center (IFC) at the Changi Command and Control Center, given that its robust infrastructure in facilitating information exchange has already made it a crucial regional hub for strengthening multinational and interagency coordination in response to maritime challenges since its establishment in 2009.
Last week, Lai finally unveiled the SSIP along these lines. The focus of the world's first-ever portal of its kind, he said, will not be on sharing sensitive information about submarine positions and movements, but other sorts of information like seismic activities and the real-time movement of deep-sea oil rigs and very large crude carriers to help avoid clashes or other risky incidents. The portal also has other applications, including in rescue by locating the nearest rescue vessel and mapping the fastest route to an incident once it has already occurred.
The portal is still in the beta phase, and the final version will be rolled out in 2019 after feedback is collated for about a year or so, Colonel David Foo, commanding officer of the Submarine Squadron, told Today in an interview. In the meantime, countries have been encouraged to share some non-sensitive information to contribute to maritime safety.