Amid China-India Border Standoff: China Holds Military Exercise in Tibet
The People's Liberation Army military drill was purportedly intended as a clear warning to India.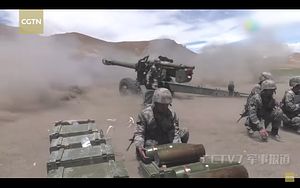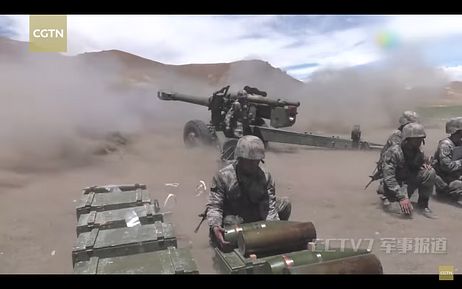 The People's Liberation Army (PLA) conducted a military exercise on the Tibetan Plateau in Western China as the most serious border standoff in over three decades between India and China near the Doka La pass in Doklam in the Himalayas continues, Chinese state media reported on July 15.
The live-fire drill involved a ground combat brigade of the PLA Tibet Regional Command and took place on the 5,000 meter high plateau. Neither the exact time nor location of the military exercise has been disclosed.
According to the PLA, the drill intended to improve the troops combat capabilities and involved the assault on enemy positions and the destruction of stationary targets such as bunkers.  "The exercise effectively tested the brigade's joint strike capability on plateaus," a PLA press release notes.
In a video clip shown on China Central Television (CCTV), PLA infantry armed with assault rifles, machine guns, and rocket launchers were seen advancing across open terrain under covering fire provided by PLA, mortars, rocket artillery and towed and self-propelled 155milimeter howitzers.
The video also showed anti-tank missiles being used to strike bunkers and twin-barrel anti-aircraft guns for air defense.
"Before the exercise, the brigade mobilized all of its members and equipment and took six hours to transport them from the barracks to the drill zone at an altitude of 5,000 meters on the plateau," China Daily reported on July 18.
A PLA brigade consists of roughly 4,000 to 7,000 soldiers.
As I reported in June, the PLA has purportedly tested a new new-type of 35-ton light main battle tank (MBT) specifically designed for mountain warfare on the Tibetan Plateau last month.It is likely that the new MBT is the ZTQ light tank, dubbed Xinqingtan, pictures of which first emerged in 2010.
Last month's drill was conducted by a mechanized infantry brigade. The CCTV video clip shown last Friday, however, does not show armored personnel carriers or MBTs and the soldiers appear to be members of an infantry brigade.
The video clip in particular highlighted the live-fire drill of what appears to be PLA 155 mm/39 caliber howitzers (possible the new AH-4 lightweight gun howitzer mounted on a truck). This is perhaps no coincident as the Indian Army is slated to receive 145 U.S.-made M777 155 mm 39-caliber towed guns for its newly created 17 Mountain Strike Corps. The new military unit is expected to be operational by 2025.
The Indian military is also expected to station a land-based variant of the BrahMos supersonic cruise missile in close proximity to the Sino-Indian border. The Army Aviation Corps will also transfer a squadron of armed helicopters to the border.