Boeing Offers to Set Up F/A-18 Fighter Jet Production Facility in India
"We are talking about creating a next generation facility in India," a Boeing VP said on August 28.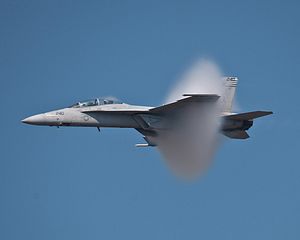 U.S. aircraft maker Boeing has proposed the construction of an assembly line in India for its F/A-18 Super Hornet fighter jet should the company be awarded a contract for the Indian Navy's new carrier-based fighter jet force, according to Indian media reports.
"We are talking about creating a next generation facility in India. We think the Super Hornet is the most advanced airplane that India could manufacture which will lead to the next generation of aeroplane that India will design and build here," Dan Gillian, Vice President of Boeing's F/A-18 program said on August 28.
Gillian stated that the F/A-18 aircraft, a supersonic twin-engine carrier-capable multirole fighter jet based on the McDonnell Douglas F/A-18 Hornet, would not need any modifications to operate from the Indian Navy's future aircraft carrier fleet. He also said that F/A-18 will have the lowest cost per hour flight ratio.
The Indian Navy issued a request for information (RFI) for 57 new carrier-based multirole warplanes in January. The majority of aircraft are expected to be built locally in India with an Indian partner via joint ventures and technology transfers under Indian Prime Minister's Modi's Make in India initiative.
"We envisioned bringing a large part of it to India. It's not about moving our production line…. We think we can bring best of the Boeing to India. We can create a next generation 21st century factory in India to build Super Hornet," Gillian added.
The January 2017 RFI lays out in detail the tactical and technical requirements for the new aircraft including shipborne air defense, air-to-surface, 'buddy-buddy' aerial refueling, reconnaissance, and electronic warfare capabilities.
"In terms of weapons systems the Indian Navy is looking for an aircraft that can carry four beyond visual-range air-to-air missiles (AAM), two shorter range AAMs and is fitted with a gun. The aircraft should also be capable of carrying strike weapons next to AAMs," I explained in January.
The selection of the aircraft will partially be influenced by what launch system will be installed aboard the Indian Navy's burgeoning aircraft carrier fleet. As I explained previously:
The INS Vikramaditya and INS Vikrant, India's first indigenously built aircraft carrier, are both fitted with so-called ski-jump assisted Short Take-Off But Arrested Recovery (STOBAR) launch systems for launching aircraft, whereas the second carrier of the new Vikrant-class, the INS Vishal, will likely use a catapult assisted take-off but arrested recovery (CATOBAR) aircraft launch system, incorporating the new electromagnetic aircraft launch system (EMALS) technology (See: "Confirmed: India's Next Aircraft Carrier Will Be Nuclear").
The F/A-18 aircraft would be ideally suited for carriers using CATOBAR aircraft launch system. The heavier weight of the F/A-18 in comparison to the current mainstay of Indian naval aviation, the Russian-made MiG-29K Fulcrum fighter jet, would make launches of the U.S. aircraft from STOBAR launch systems technically more challenging and would require a reduction of the fighter jet's armament.
A contract is not likely to be signed before 2018-19. "Delivery of the first aircraft is expected to begin three years following the inking of a contract and completed within three additional years," I reported previously.