Pakistan's Bad Reaction to the BRICS Declaration
Islamabad's defensive reaction was more self-damaging than the BRICS' original statement.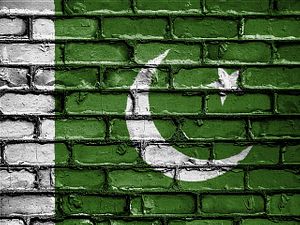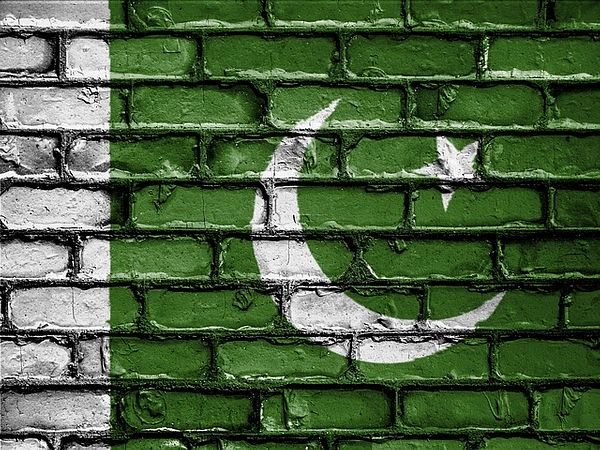 Considering that Islamabad has long maintained that it does not provide safe havens to any jihadist groups, something that has been official state policy for up to five decades, Pakistan's retort to last week's BRICS declaration was actually more damaging than the statement itself.
The fact that Pakistan reacted so defensively to a 43-page declaration that did not even mention the word "Pakistan" once, gives more away than anything that the BRICS might've endeavored to highlight.
It is paragraph 48 of the declaration that was interpreted by Islamabad as accusatory. It reads: "We, in this regard, express concern on the security situation in the region and violence caused by the Taliban, ISIL/DAISH, Al-Qaida and its affiliates including Eastern Turkistan Islamic Movement, Islamic Movement of Uzbekistan, the Haqqani network, Lashkar-e-Taiba, Jaish-e-Mohammad, TTP and Hizb ut-Tahrir."
Now, Pakistan has banned every single militant group in the aforementioned list or denied its existence in the country.
So why exactly did the BRICS declaration, and its spelling out of the names of jihadist groups, irk Pakistan, especially when the list isn't even limited to Af-Pak outfits?
The obvious cause for concern was of course the endorsement of China, and even Russia, provided to a narrative that India has been peddling worldwide. This is especially true since Chinese foreign ministry categorically asked India not to bring up Pakistan during the BRICS summit saying: "We notice that India, when it comes to Pakistan's counter-terrorism, has some concerns. I don't think this is an appropriate topic to be discussed at BRICS Summit."
But the fact remains that BRICS doesn't uphold anything that Islamabad hasn't officially supported as well.
Pakistan already claims that the Haqqani Network has "moved to Afghanistan." Unlike its affiliated Hizbul Mujahideen, sanctions on which were condemned by Pakistan, Lashkar-e-Taiba (LeT) is officially banned in the country. Similarly, Jaish-e-Muhammad (JeM), another banned outfit, is one against which the state had formally launched an operation last year, following the Pathankot attack.
Therefore, the issue is not the formal naming of these groups, but the consistent duplicity of Pakistan in dealing with these groups.
Last year Sartaj Aziz, the foreign affairs advisor to then-Prime Minister Nawaz Sharif, admitted that Pakistan houses Afghan Taliban leaders that are affiliated with the Haqqani Network. Similarly, while LeT might be officially banned in Pakistan, its affiliated Jamaat-ud-Dawa continues to openly function despite being proscribed as well, and has even launched a political party for the upcoming elections.
Meanwhile, Pakistan has been shielding JeM chief Masood Azhar with China's help at the UN. The concern in Islamabad right now might be Beijing reconsidering that, even though the Chinese leadership is avoiding the question for the time being.
Why China is dodging the matter, as things stand, could be explained by a report Monday in The Times which says Beijing has categorically asked Pakistan to tackle jihadist groups.
"Beijing now wants Islamabad to get out of this controversy and clean up its act. China… has demanded privately that Pakistan should attack Islamist militants" a senior government official told The Times.
This, perhaps, further elucidates Islamabad's involuntary reaction to the BRICS declaration, for more than anyone else it feared China following up the U.S. in calling out Pakistan.
This also explains the chain of bizarre statements in the week since the BRICS summit which have included Defence Minister Khurram Dastgir Khan admitting to the presence of the enlisted groups in Pakistan, the ambassador to the U.S. saying that the safe havens are actually in Afghanistan, and Army Chief Gen Qamar Javed Bajwa asking the rest of the world to "do more" in fighting terrorism.
A judicious and measured reply to the BRICS declaration, if any, would have been to reaffirm Islamabad's fight against all militant groups, without playing the victim card or pointing fingers at Afghanistan – or the rest of the world – and their counterterror failures.
More than the statements, it's Islamabad's reaction to the diplomatic developments that is more crucial.
After China and Russia came out in Pakistan's defence against Trump's allegations last month, it was felt that the realignments are being formalized in South Asia.
That might still hold true, as far as geostrategic cooperation is concerned, but it is becoming increasingly obvious that Pakistan has run out of allies that would support, or even overlook, its doublespeak on terror.