Attacks on Press Freedom Show Central Asia's Authoritarian Side
Media freedom continues to be a weak point in Central Asia.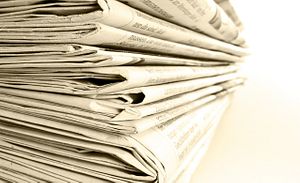 In the past few weeks and months, a staggering number of attacks on press freedom has dotted Central Asia, exposing the hypersensitive disposition of the authorities toward critical voices.
One of the most worrying cases involved independent journalist Khayrullo Mirsaidov. He was arrested after he penned an open letter to Tajik President Emomali Rahmon denouncing a request for a bribe that he received from a public official. The official denied the allegation and sued Mirsaidov for defamation. Mirsaidov was arrested immediately after being interrogated on December 5 and was charged with embezzlement and forgery, which could land him 21 years in jail.
Michael Andersen, a journalist who has collaborated with Mirsaidov for almost two decades, told The Diplomat that he was an example of independent and rigorous journalism in Tajikistan.
"Mirsaidov has written several articles about the corruption and brutality of the authorities in Tajikistan. And yes, he has had several 'clashes' with these authorities when he has taken up the cause and problems of people who have been robbed or mistreated by the authorities. The authorities in Tajikistan do not like people who speak up about corruption and brutality," Andersen said.
Katie Morris, head of Europe and Central Asia at ARTICLE 19, a freedom of speech and information group, said this could be part of a government campaign to silence critical voices.
"In Tajikistan, the situation has dramatically deteriorated over the past few years. The government seems to be trying to arrest all dissident voices and scare others into silence," Morris told The Diplomat via email.
One week later, the Tajik government cracked down on telecommunication services that use foreign IP addresses and new generation networks (NGN), mostly used by migrant workers, thus shuttering several messaging applications, such as Viber, WhatsApp, and Telegram, which could further restrict freedom of expression.
In Kyrgyzstan, a number of libel lawsuits against the investigative outlet Zanoza.kg in the summer of 2017 resulted in hefty fines for the publication, accused of having offended the reputation of then-President Almazbek Atambayev. Once the sentence was final, the president said that the event would serve as a precedent.
"This should be a lesson for some journalists," Atambayev said.
Weeks later, Zanoza.kg and its publisher chose to revive the editorial venture through another name, Kaktus.media.
In another worrying sign of abuse against journalists, on December 9, the border police refused entry to Chris Rickleton, a British journalist who has been living in Kyrgyzstan for almost a decade. In his work with Agence France Presse, Eurasianet, and Global Voices, Rickleton had impartially covered politics, economy, society, and sports across Central Asia. Despite calls from MPs to disclose the Security Service's rationale for Rickleton's deportation upon arrival, authorities have failed to produce an explanation.
On December 19, police seized equipment at the NTS TV channel in Bishkek and banned broadcasting as they are investigating a complaint filed by Grexton Capital Ltd., subsidiary of an offshore entity which opposition media linked to Maksim Bakiyev, son of former president Kurmanbek Bakiyev. Omurbek Babanov, owner of NTS, lost a presidential election in October, when he ran against Sooronbai Jeenbekov, the candidate supported by former President Almazbek Atambayev.
Political games and attacks on press freedom are increasingly intertwined in a country that most observers hold up as an island of democracy and freedom in Central Asia.
"In Kyrgyzstan, generally, journalists face fewer legislative threats, but impunity for violence and selective application of the law has created an environment in which journalists self-censor on certain topics. This has been a constant under successive governments, although recent governments do seem to be considering the introduction and application of increasingly repressive laws. The Law on Guarantees of the President, used to harass Zanoza, is a major concern," Morris told The Diplomat.
Neighboring Uzbekistan seemed to have shown signs of a thaw one year after the death of strongman President Islam Karimov. His successor, Shavkat Mirziyoyev, freed some political prisoners, including opposition journalists, prompting optimism among international observers. However, the day-to-day harassment of journalists suggests that change is yet to come. Fergana News contributor Bobomurod Abdullayev was arrested in late September on charges of "attacking the constitutional order." Weeks later, Hayot Nasriddinov, a freelance journalist for Fergana and RFE/RL, was also arrested, but the charges against him were not disclosed. In December, freelance journalist Sid Yanyshev was detained for six hours, while the authorities questioned his rights as a reporter.
Meanwhile, on December 4, Kazakh authorities freed the former president of the National Press Club, Seitkazy Matayev, after 14 months in prison. His son Asset remains in jail.
Last year, two Kazakh news outlets, Nakanune and Pravdivaya Gazeta, suffered the government's heavy hand, with fines and lawsuits against their editors. In February 2017, Zhanbolat Mamay, editor at the Tribuna opposition newspaper, was jailed for seven months on charges of money laundering and was only released after another sentence banning him from leaving the country and from working as a journalist. In April, the popular Radiotochka website stopped publishing news due to financial difficulties and political pressures.
In 2017, Freedom House ranked all five Central Asian states among the bottom 40 countries for press freedom. In April, Reporters Without Borders showed either stable or slightly worsening statistics for Kazakhstan, Kyrgyzstan, Tajikistan, and Uzbekistan. Their records will now have to be updated to account for more recent abuses, some of which are listed above.
Harassment, imprisonment, financial, and political pressure are experiences that journalists face every day in Central Asia. Dozens currently sit in jail and international observers have grown increasingly worried about their fate.
"It is vital that the international community steps up now and acts to protect and defend Khayrullo [Mirsaidov]. For a critical journalist in Tajikistan it is extremely dangerous to be sitting in detention," Andersen said, in a call for help.