Report: Indian Submarine-Launched Ballistic Missile Test Fails
An Indian K-4 SLBM failed to ignite after ejection during a recent test.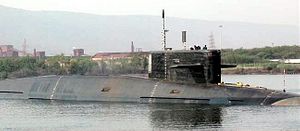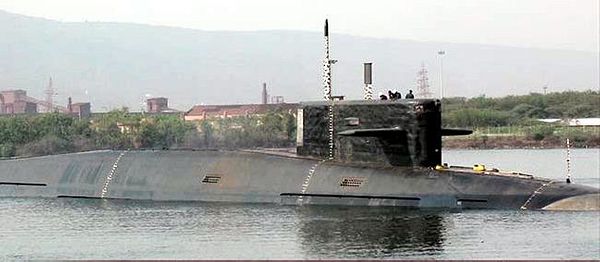 A recent flight-test attempt of India's K-4 submarine-launched ballistic missile (SLBM) failed.
According to The Print, a December 17 attempt to launch a K-4 SLBM from a submerged pontoon failed. It's unclear what caused the failure.
The solid-fuled K-4 missile is a still-in-development SLBM for use with the Indian Navy's Arihant-class ballistic missile submarines, which will form the third leg of the country's nuclear triad at sea. The missile is being developed by India's Defense Research and Development Organization (DRDO).
The missiles will possess a maximum range of approximately 3,500 kilometers and will allow India to secure a second strike capability against a range of adversaries in the Asia-Pacific region, including Pakistan and China.
India currently has two Arihant-class ballistic missile submarines, the INS Arihant and the recently launched INS Arighat.
According to The Print, the December 17 failure of the K-4 can be attributed to a failure in the missile's ignition following its ejection from the submerged pontoon. "Sources said that the K-4 missile did not activate during the test, with its battery getting drained after the launch command was given," the report noted.
"It is believed that DRDO scientists were even unable to retrieve the missile from the test pontoon following the failure, raising safety concerns for the programme," the report added.
The December 2017 attempt was the fourth overall test for the K-4 SLBM. India intends to soon carry out a flight-test of the missile from on-board the INS Arihant.
Proving the missile's design in flight-testing from a submerged pontoon is valuable not only for gathering data on its performance, but also to ensure safety. A failed SLBM launch from on-board a submarine could cause massive damage to the hull or worse — imperiling a multi-billion dollar asset.
The K-4 isn't the only solid-fuel-based Indian missile system to see testing hiccups recently. Earlier this year, an Indian Agni-II medium-range ballistic missile failed shortly after launch, likely due to imperfections in the casting of the missile's solid propellant.