India to Test Fire Intermediate-Range, Submarine-Launched Ballistic Missile
The missile test launch from a submerged platform off the coast of Andhra Pradesh is slated to take place this Friday.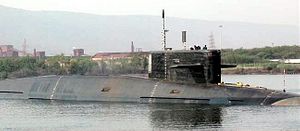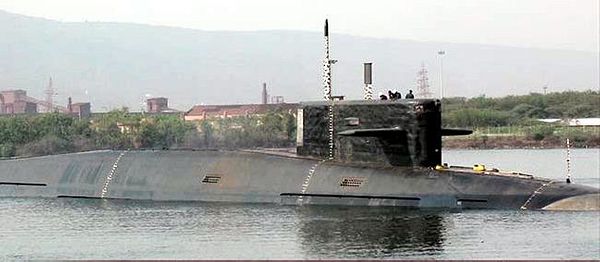 India's Defense Research and Development Organization (DRDO) will test launch a K-4 intermediate-range, nuclear-capable submarine-launched ballistic missile (SLBM) from a submerged platform off the coast of Andhra Pradesh in southeastern India on November 8, according to local media reports.
"As per plans, the DRDO will carry out test-firing of the K-4 nuclear missile from an underwater platform off the Vishakhapatnam coast on Friday. During the trial, the DRDO will test the advanced systems in the missile system," a government source was quoted as saying by India Today earlier this week.
The test was reportedly planned already for October but then postponed.
The K-4 has an estimated maximum range of 3,500 kilometers and can be fitted with a 2,000-kilogram nuclear or conventional payload. Developmental testing of the missile began in 2010.
A flight-test attempt from a submerged pontoon in December 2017 failed as a result of a battery failure. The SLBM was last successfully test fired  in full  operational configuration from India's first domestically developed and built nuclear-powered ballistic missile submarine (SSBN), the INS Arihant, in April 2016.
The INS Arihant, the first-of-class of a planned fleet of four to five SSBNs based on the Russian Project 971 Akula I-class nuclear-powered attack submarine (SSN), can carry up to four K4s or 12 K-15 (B-05) short-range ballistic missiles (SLBM).
Three K-15s were successfully launched from the Arihant in August 2018. As I reported at the time:
The K-15 Sagarika, a solid-fueled two-stage SLBM capable of carrying a single 500-kilogram warhead (some sources claim that it can carry a 1,000-kilogram payload) and boasting a maximum range of 700 to 750 kilometers, has been under development by India's Defense Research and Development Organization since the 1990s.
A previous test launch of a K-15 SLBM from the INS Arihant took place in November 2015.
The INS Arihant, suffered major damage in 2017 and has been out of commission for most of 2017 and 2018.
The boomer principally serves as a training platform for future SSBN crews and as a general technology demonstrator. It will most likely not be deployed for regular deterrence patrols.
The second Arihant-class SSBN the future INS Arighant (originally assumed to be named Aridhaman), was launched in November 2017 and will likely enter service with the Indian Navy next year or in 2021. In comparison to the Arihant, the Arighant will feature a number of improvements and will have double the number of missile hatches, with eight launch tubes rather than the Arihant's four.
DRDO is also expected to test-fire the Agni-III and BrahMos missiles later this month.