The Qantas Quandary: Is Taiwan in China?
Recently Australia's Qantas airlines changed the language it uses to refer to Taiwan at Beijing's request.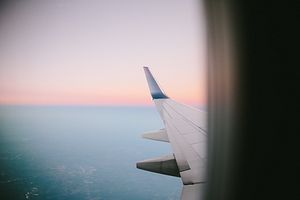 The relationship with China has become a daily news item in Australia's press. With the government's proposed foreign interference legislation, concerns over investment in a number of domestic sectors, as well as a watchful eye on China's activity in the South China Sea and Beijing's increasing presence in the Pacific drawing attention. While each of these issues require a more intimate unraveling in order to be better understood, there remains a general foreboding about how Australia will negotiate the emerging geostrategic reality of China's ascension.
Further playing into these concerns was a decision this week by Australian airline Qantas to change the language it uses on its website and in advertising material to reflect that Taiwan is a part of China (indicating the People's Republic of China). In April, the PRC's civil aviation authority sent letters to 36 foreign airlines demanding that any language that implied that Taiwan was an independent nation-state be changed to indicate that the island is part of the PRC. Qantas has decided to comply with these instruction, joining Air Canada, Lufthansa, British Airways, Finnair, Garuda Indonesia, Asiana Airlines, and Philippine Airlines which also have all changed the way they refer to Taiwan. Airlines within the United States have yet to comply with the instructions, with White House labeling the letter "Orwellian nonsense."
Tourism from the PRC to Australia has boomed in recent years, from a negligible number in the 1990s to becoming Australia's largest source of tourists in recent years, with around 1.4 million Chinese visiting annually. Globally Chinese tourism accounted for less than 5 percent of travel spending only a decade ago, now that figure is almost 25 percent. These figures are expected to grow, something Qantas would be well aware of, and are entitled to capitalize on. Presently Qantas has daily flights to and from both Shanghai and Beijing out of Sydney, with a further 28 flights a week to Hong Kong out of a number of Australian cities. The company would undoubtedly hope to expand on these flights in the coming years.
The CEO of Qantas, Alan Joyce, defended the decision to relabel Taiwan in Qantas's operational material by making note that the Australian government itself did not recognize Taiwan. He stated "Airlines don't decide what countries are called, governments do… and at the end of the day, the Australians, like a lot of countries, have a One China policy. So we're not doing anything different than the Australian government."  While this may seem true, the reality is a little more complex.
When Australia shifted its diplomatic recognition from the Republic of China (Taiwan, ROC) to the PRC (taking effect January 25, 1973) a carefully worded communiqué stated its position. Although the language used acknowledges the People's Republic of China as the state Australia will engage with in the international system, the wording is ambiguous enough to include what Mark Harrison from the University of Tasmania has phrased "a broader understanding of the meaning of China than just the People's Republic of China."
The phrasing allows for enough strategic ambiguity to retain some flexibility should realities shift. Under the 1992 Consensus, both the PRC and ROC have agreed in principle that there is only one entity called China, but they disagree over which of the two is the legitimate government of this state. Adding to this, there remains conflict over the Consensus between Taiwan's two main political parties, the Kuomintang (KMT), and the Democratic Progressive Party (DPP). The current governing DPP seeks to preserve the status quo, and has no designs on reclaiming the mainland for the ROC, the KMT's ultimate desire.  
However, as Taiwan still refers to itself as the Republic of China, companies such as Qantas listing its flight to Taipei as a destination within "China," isn't a semantic anomaly. It's just that in the minds of the average traveler, it would indicate that the PRC has effective sovereignty over Taiwan, which is probably the outcome Beijing is looking for.
Under Chinese President Xi Jinping, the state become increasingly assertive and targeting foreign companies like Qantas to conform to China's geopolitical vision seems part of Beijing's incremental efforts to use its economic power to shift behavioral norms. Submission to these demands will further embolden China to seek to make further 'plays' of this nature. While businesses and civil society organizations obviously don't carry the weight of national governments, in liberal societies they have the potential to significantly influence the approach of national governments. It would seem there is a holistic strategy to Beijing's behavior.
In the White House's National Security Strategy released in December last year, the PRC was described as a "revisionist power" and "strategic competitor using predatory economics to intimidate its neighbors…." Do those descriptions adequately describe Beijing's behavior towards the airlines it has targeted to shift their language?  "Revisionism" is probably too strong a word to describe issues of sovereignty between the PRC and ROC where there is a certain established — albeit complex — consensus. But the use of its increasing economic weight to shift the norms of companies whose language it objects to — with the implied threat of a reduction in business — is a fairly blunt form of economic coercion.
Its Beijing's sensitivity over ambiguities like this that tend to concern other states about its increasing power, and poses questions whether an ascendant illiberal state can sit comfortably in a liberal world order. Great powers will always seek to shape norms to their own advantage, but doing so with subtlety and sophistication enables other actors — both state and non-state — to respect its heavy presence with greater dignity. Presently it doesn't seem like the authoritarian nature of the PRC is able to appreciate and internalize this approach, it's soft power deficit is a major strategic inadequacy. What this behavior instead may do is ironically garner greater sympathy for Taiwan.