Fighter Jet Challenge Spotlights Russia-Malaysia Defense Relations
The Southeast Asian state continues to grapple with longstanding issues on this front, with significant effects for its defense modernization.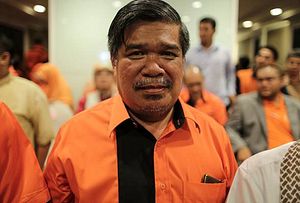 On July 31, Malaysia's defense minister made headlines when he frankly delved into the serious nature of the Southeast Asian state's issues with its Russian fighter jets. Though the concerns he addressed have been longstanding and systemic, the spotlight on them is nonetheless significant given the questions around how the new Malaysian government that came to power in May will approach the country's defense priorities.
Malaysia is no stranger to Russian defense equipment. And despite the challenges Malaysia has faced with respect to some of the previous equipment purchased, Russia has continued to advertise its range of military products privately as well as publicly in defense exhibitions in Malaysia as well as in other Southeast Asian markets as well, including patrol craft, frigates, submarines, and fighter jets.
One of the examples of Malaysia-Russia defense cooperation that had illustrated the challenges inherent in it had been Malaysia's experience with Russian-made fighter jets. Malaysia had been operating Sukhoi Su-30MKM and MiG-29 fighter jets, and there had been various issues related to their maintenance and servicing that had surfaced over the years. Indeed, the Malaysian government had been considering its options on how it might contend with this challenge over the past few years, particularly at a time of significant budget constraints.
This week, those challenges were in the spotlight again. Malaysia's Defense Minister, Mohamad Sabu, popularly known as Mat Sabu, made headlines when he provided an update as to how severe the issues were for Malaysia on this front in remarks to Parliament. According to Mat Sabu, only four of the 18 Sukhoi jets were able to fly well, with 14 of them under repair and Malaysia being unable to maintain the airworthiness or the aircraft and to do so efficiently under the process in place by the former government under Najib Razak.
Sabu indicated that the new government had begun taking steps to address this, including replacing the contractor maintaining the jets with a local contractor and also retiring the MiG-29 fighters as well. But given the longstanding and systemic nature of these maintenance and spare part issues as well as the gravity of the challenge, the focus will continue to be on other steps as well that will need to be taken, such as how to deal with the remaining aircraft, how to replace the ones that are being retired, and, as ever, how to minimize such issues from occurring in the first place when it comes to any new purchases made.