China's Li Zhanshu to Visit North Korea As Xi Jinping's Special Representative
The Chinese president won't grace North Korea's 70th founding anniversary himself.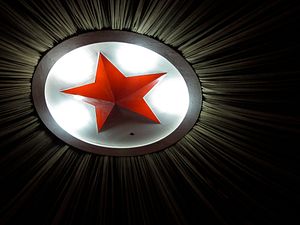 Chinese President Xi Jinping won't be attending North Korea's upcoming foundation day celebrations on September 9, Chinese state media confirmed on Monday. Instead, Xi will send Li Zhanshu, the chairman of China's National People's Congress, to Pyongyang as his special representative.
"China's top legislator Li Zhanshu will head a delegation to visit the Democratic People's Republic of Korea (DPRK) Saturday as a special representative of Xi Jinping, general secretary of the Communist Party of China (CPC) Central Committee and Chinese president," China's Xinhua news agency reported on Monday.
"Li, a member of the Standing Committee of the Political Bureau of the CPC Central Committee and chairman of the Standing Committee of the National People's Congress, will also attend activities to celebrate the 70th anniversary of the founding of the DPRK," the report added, paraphrasing a statement by a spokesperson of the Communist Party of China's Central Committee's International Department.
North Korea's Korean Central News Agency confirmed that Li would visit North Korea from September 8. September 9 is the country's 70th founding anniversary and North Korea is expected to conduct a major military parade through Pyongyang's Kim Il Sung Square, where leader Kim Jong Un will observe.
Earlier this year, Kim visited Beijing for his first foreign trip since becoming the leader of North Korea in 2011. While in Beijing, Kim had extended an invitation for Xi to visit North Korea—an invitation that the Chinese president had reportedly accepted. A date for Xi's visit has not yet been set, but it won't come this week.
During their first meeting, Xi had additionally called for regular consultations between himself and Kim—a way for China to keep tabs on North Korea's activities. Kim returned twice to visit Xi after the March visit: once in May and another time in June. The June visit came after Kim's meeting in Singapore with U.S. President Donald J. Trump.
Xi's decision to not attend North Korea's founding day and send a special representative instead may stem from concerns about giving off the appearance of Chinese support for North Korea's nuclear weapons programs. Kim may choose to show off his nuclear-capable ballistic missiles at the parade and China, officially, continues to support the denuclearization of the Korean Peninsula.
On August 28, Hua Chunying, a spokesperson for the Chinese Ministry of Foreign Affairs, clarified China's position. "We remain committed to achieving denuclearization on the Korean Peninsula, resolving this issue through dialogue and consultation, and maintaining peace and stability on the Korean Peninsula."